Anime Collaborations Japan Racing Association Did (And One They Didn't)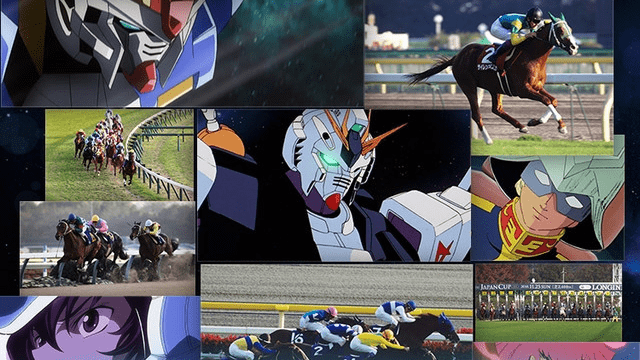 If you're any sort of sports fan in Japan, you can count on anime collaborations at some point or another. Baseball's Pacific 6 have teamed up with Gundam, BanG Dream!, and famous baseball series, to name a few. Horse racing fans are in for a special treat every season, as the Japan Racing Association is always coming up with new concepts. Those concepts go hard, too — you can play mobile games, win prizes, and even see whole bonus episodes of the shows you love!
Here are just a few of the series that have ponied up for collabs… and one that, so far, hasn't made the cut.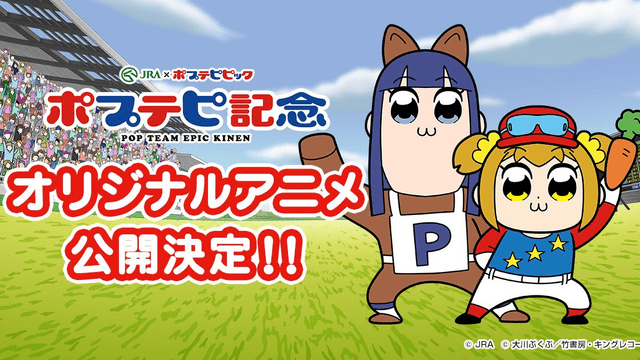 Kuso manga boy Bkub Okawa brought the girls of Pop Team Epic to our screens not long ago. As part of their run, JRA hosted one of the show's many strange anime collaborations. This one even had a mystery prize at the end!
Site visitors could design a custom Popuko or Pipimi to fill the virtual stands. At one million avatars made, everyone got a prize. That prize? A brand-new Pop Team Epic episode, themed to race day!
Gegege no Kitaro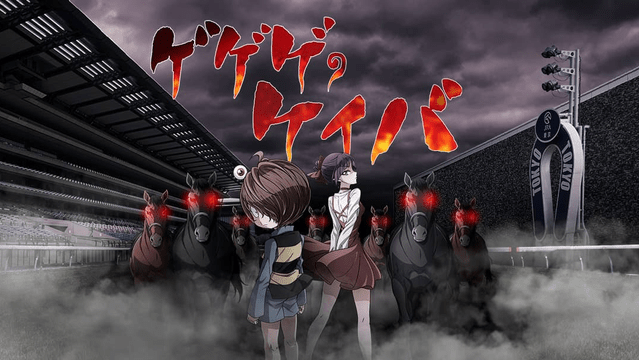 If you like your anime collaborations on the spooky side, Gegege no Kitaro delivered. Its team-up with JRA took fans to a haunted race track, complete with demon horses!
Site visitors got access to a creepy "room escape" game featuring the classic show's characters. Or you could have more dress-up fun with Daddy Eyeball in their avatar maker!
Mobile Suit Gundam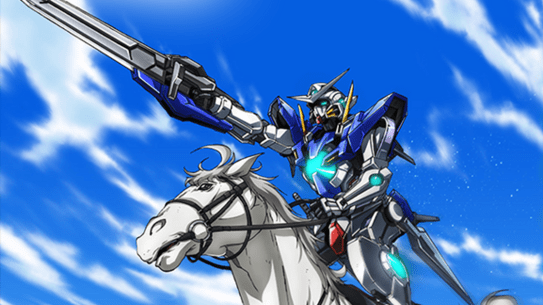 The Mobile Suit Gundam franchise stacked up the anime collaborations surrounding its anniversary year. When it came to JRA, even the voice actors got involved. Gundam 00's Mamoru Miyano was the first of many to do in-character narrating for racing videos.
Plus, as you can see above, the tie-in art for the campaign was just fantastic. How often do you get to see a Gundam riding a horse? (If you've seen G Gundam the answer is "a lot, actually," but humor us.)
What about Uma Musume…?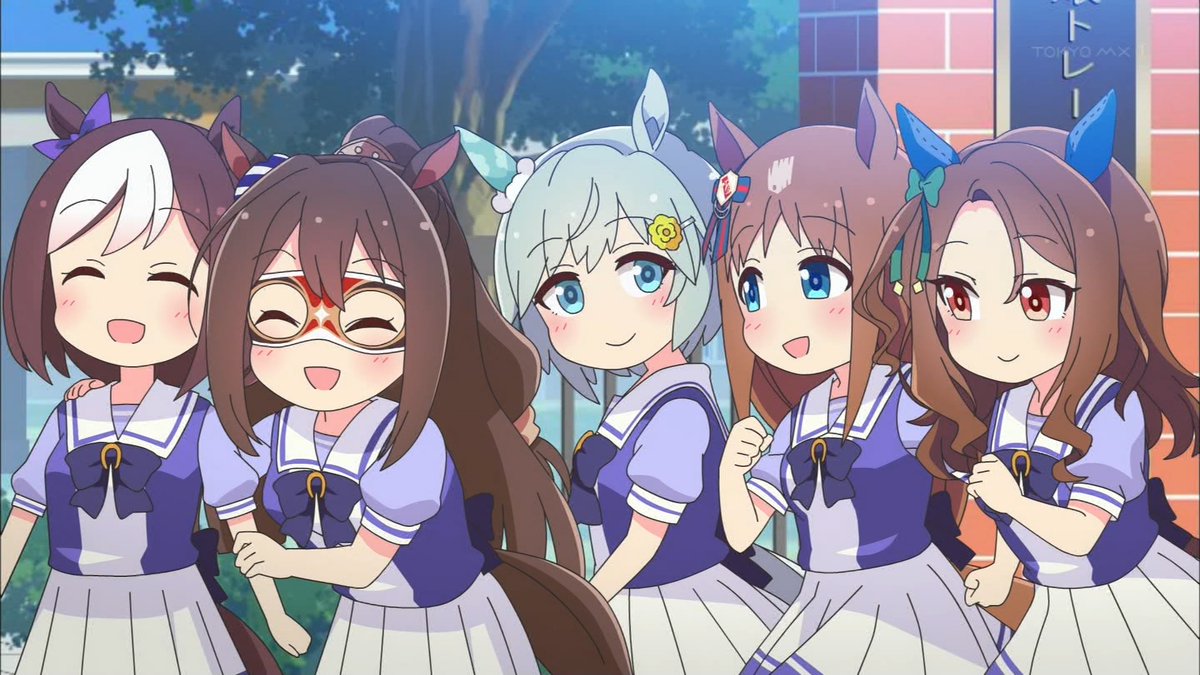 This isn't even the full list of anime collaborations! JRA has teamed up multiple times with Mr. Osomatsu, and collabs with The Rose of Versailles and Attack on Titan are incoming. But what about the obvious choice… what about Uma Musume: Pretty Derby?
Well, the relationship between Uma Musume and JRA has been… rocky. The two groups don't necessarily see eye-to-eye on the idol-girl depictions of prizewinning racehorses. Websites here and there have said there could be a collab incoming, but nothing verifiable just yet. For now, we'll keep our eyes peeled… because we think it'd be a cool team-up.