Anime Central and OTAQUEST Team Up for New Virtual Convention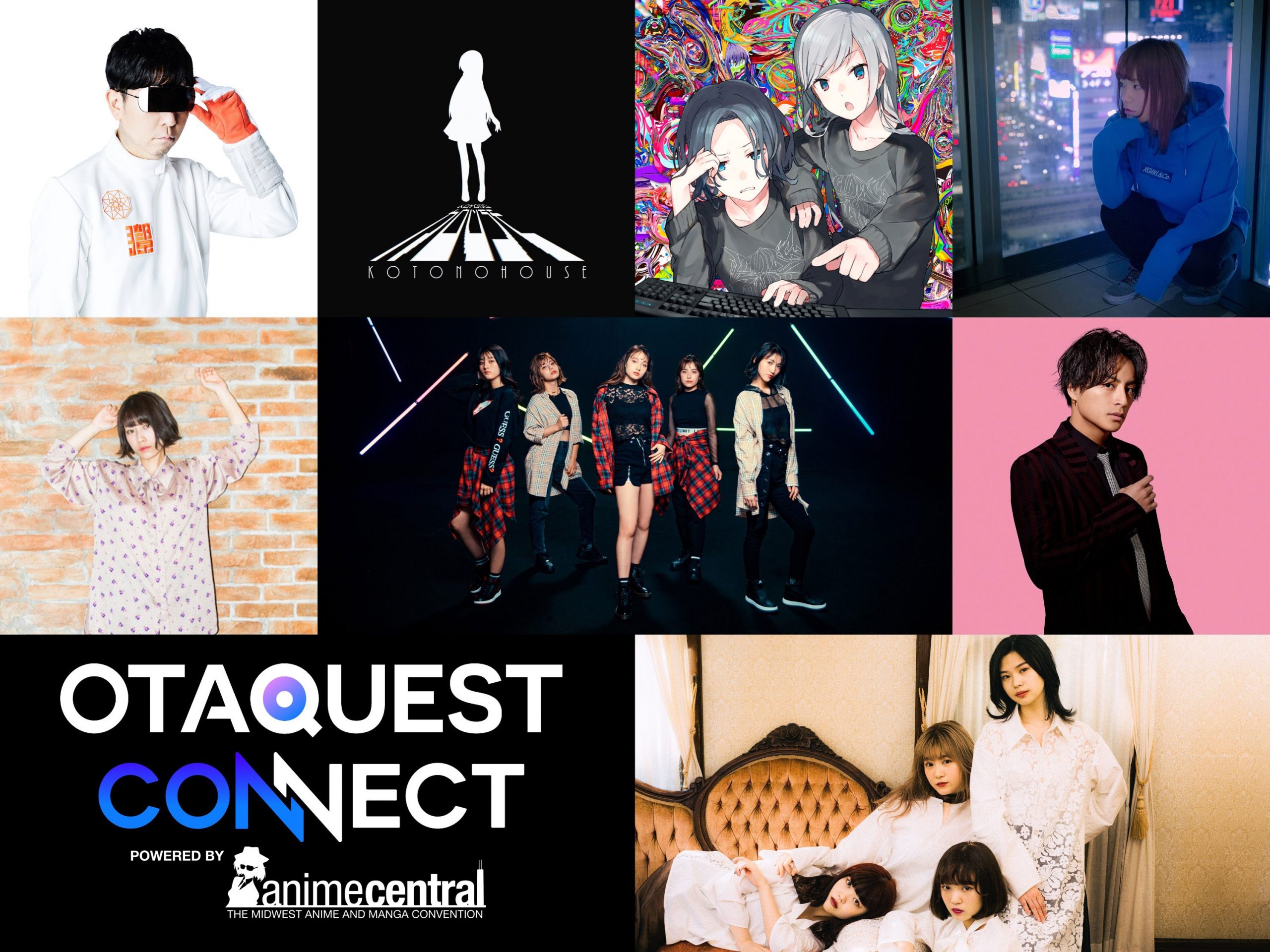 There's another new virtual anime convention on the block! This time it's OTAQUEST CONNECT, which is coming about next month as the result of a partnership between OTAQUEST and Anime Central. You'll be able to catch OTAQUEST CONNECT Powered by Anime Central exclusively online on Saturday, August 15 and Sunday, August 16.
In addition to the convention, OTAQUEST revealed a special online musical event called OTAQUEST // PLUGGED IN, which will be held during CONNECT on Saturday, followed by an additional concert program on Sunday.
The main OTAQUEST CONNECT event will feature luminaries from the anime, music, and video game interviews, including exclusive interviews and panels with the likes of Cowboy Bebop and Escaflowne composer Yoko Kanno, Yakuza game series director Toshihiro Nagoshi, Appleseed director Shinji Aramaki, BEASTARS manga author Paru Itagaki, and more.
As for OTAQUEST // PLUGGED IN, fans can look forward to a streaming music showcase featuring talent from Japan's club music scene. Saturday will be capped off with ☆Taku Takahashi, Alan Shirahama, LADY'S ONLY, YUC'e, KOTONOHOUSE, with additional DJs to be announced. The additional Sunday concert will feature performances from Japanese all-girl rock band GIRLFRIEND, voice actor & singer Sasaki Rico, and dance/vocal J-Pop group Chuning Candy.
You'll be able to find out more details as they're announced via the official website.