Akira Creator Katsuhiro Otomo to Hold GENGA Exhibition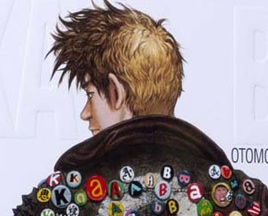 Katsuhiro Otomo, the famed creator of the world popular sci-fi apocalyptic themed manga and anime Akira, will hold his first original sketch exhibition at "3331 Arts Chiyoda" in Tokyo between April 9 and May 30. The exhibition will display about 3,000 original sketches, including 2,300 unreleased colored sketches from Akira itself.
The exhibition will show the history of Otomo's artwork and is planned in celebration of the release of his second art book, OTOMO KATSUHIRO ARTWORK KABA2, that was released this past January, 20 years after his first book. In remembrance of the tragic Tsunami that hit Japan last year on March 11, 2011, the exhibition will donate a portion of ticket sales to Tsunami relief efforts.
Entry to the exhibition is reservation-only based on date and time slot, so you can reserve time to deeply appreciate his artwork. The entrance fees are ¥1,500 (about $20) for adults, ¥800 (about $11) for college and high school students, and ¥500 (about $7), for middle school students.