AKB48, Prince of Tennis Composer Busted For Drugs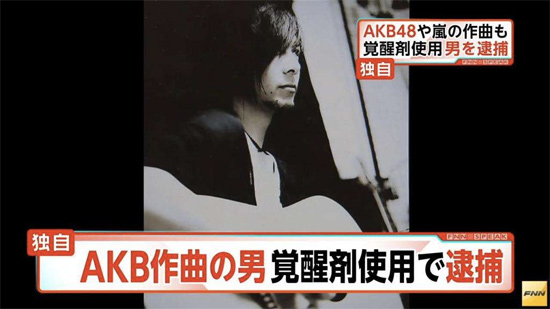 Looks like Aska isn't the only J-pop artist in trouble for drug use.
Kosuke Oba, a composer who has worked with idol groups like AKB48 and on anime like Prince of Tennis and Steins;Gate, was recently arrested for using stimulant drugs.
Police were clued in on Oba's use of the illegal stimulants when he called his local fire department the night of October 3 to report he was having trouble breathing. When he reached the hospital, he told doctors his condition might be due to taking drugs.
Honest guy.
This song may have been written on drugs!
Oba's compositions include AKB48's "The Sailor Dreams Up a Storm" and "A Promising Paradigm" from Steins;Gate.
Source: Tokyo Reporter, VGMDb