5cm Per Second Creator Directs Anime Commercial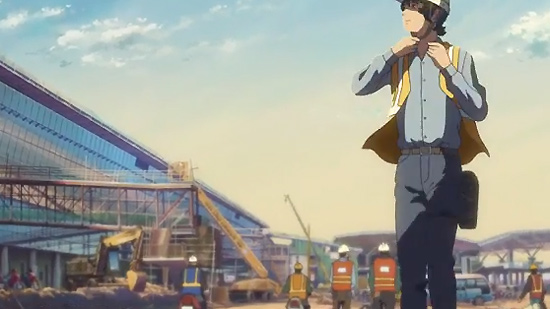 Makoto Shinkai, director of 5 Centimeters Per Second, Children Who Chase Lost Voices and other films with similarly long titles has directed a 30-second commercial promoting a currently under-construction terminal at Vietnam's No Bai Airport. It's being built by Japanese firm Taisei, for whom Shinkai directed the ad.
This isn't Shinkai's first commercial: he's done other work for Taisei and his hometown newspaper.
Other creators have gotten in on the anime commercial boom, too: Ghost in the Shell: SAC's Kenji Kamiyama, for one, who did an extended short for a.u., a Japanese telecom company, and A-1 Pictures, who just produced an ad celebrating the 100th anniversary of Tokyo Station.
Hey, there are worse ways to pay the bills.
Source: ANN