3D Printed Final Fantasy VII Figures Keep the Low-Poly Look
While the PlayStation's polygonal models of Final Fantasy VII's colorful cast don't exactly hold up today—it's questionable whether they were even remotely attractive in 1997—it turns out they are perfect for something: 3D printing.
Joaquin Baldwin (Joabaldwin) put a 3D printer to work to recreate the RPG's main cast, and they turned out pretty spot-on. See the results below.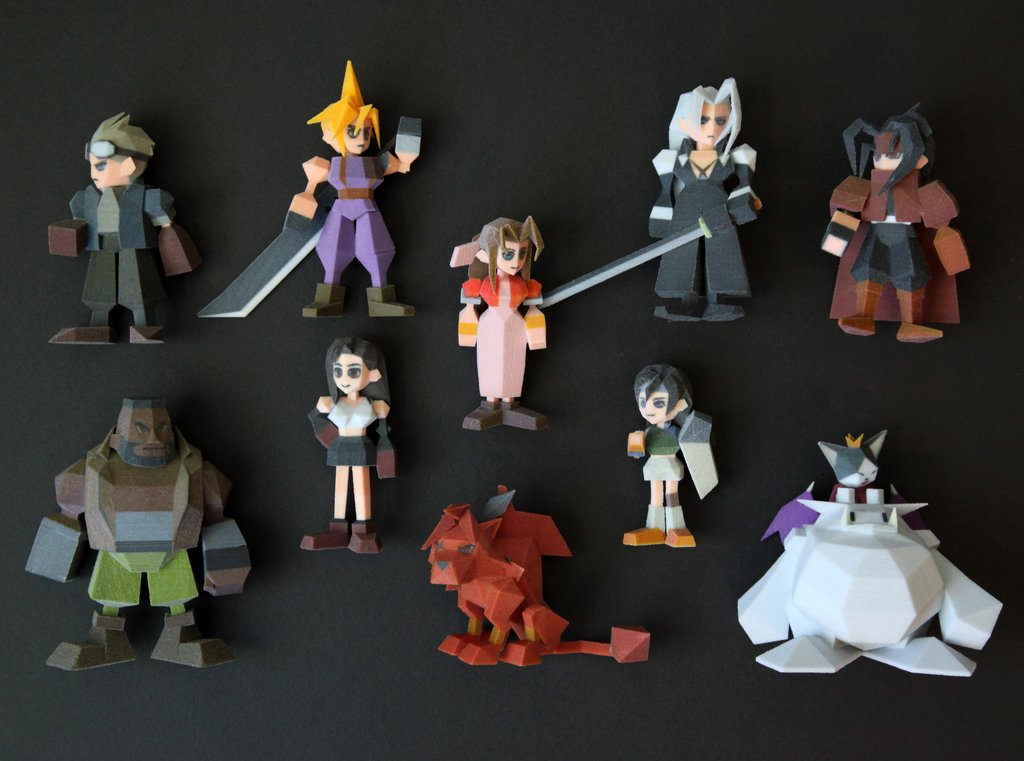 Joaquin also has the figures for sale in his models shop.
via Buzzfeed