3 Anime Like James Bond to Shake (Not Stir) up Your Playlist
So you're a Bond fan in need of some anime to watch. You've already watched all of Lupin III, but you've still got an itch to see more globetrotting super-cool superheroes. First of all… that's really impressive, that's a huge show. But secondly, we're here to help — with three anime series to scratch that James Bond itch.
Each of these shows has that mix of action, mystery, and hotness 007 is famous for. So let's get logged in and get watching!
Space Adventure Cobra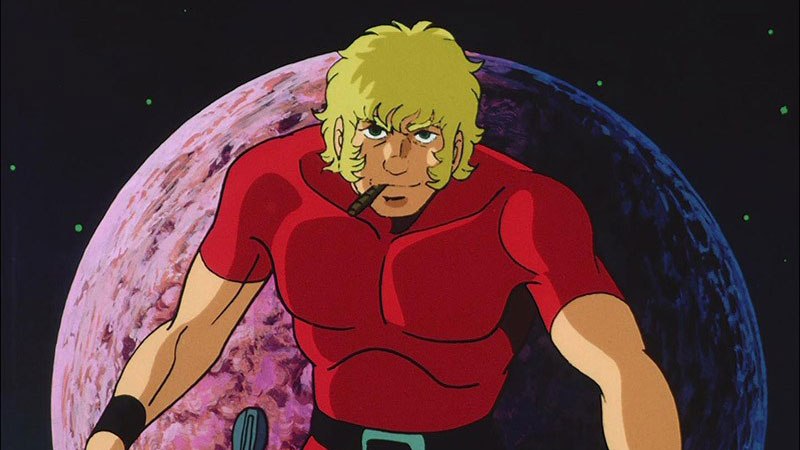 If we're looking for James Bond action, we might as well start with the guy who makes the comparison himself! Buichi Terasawa's sci-fi action manga Cobra has several anime adaptations. All of them focus up on the self-named Cobra, a mysterious bounty hunter whose left arm hides a powerful weapon called the Psychogun. Together, Cobra and his robot sidekick Lady Armaroid adventure their way across the universe.
Osamu Dezaki's 1995 film adaptation covers an early arc of the manga, including a meeting with Cobra's archenemy Crystal Bowie. There's also a more recent 12-episode anime if you find yourself wanting more!
Golgo 13
On the other end of the spectrum, we have Golgo 13: down-to-earth, no-nonsense, and never known to smile (canonically, anyway). This strong, silent professional assassin also goes by the name Duke Togo, and has a long list of successful kills to his name. He also has a lot of children to his name, judging by his many hook-ups and the occasional appearance of one of said children. Like James Bond, Togo is rarely in the same place for long, always moving on to the next job — and lover.
You can watch the 1983 film online to get a taste of Golgo 13. The 2008 anime series will take a little work to get, but will also offer plenty more action!
009-1
Last but not least, we have a series from Shotaro Ishinomori about a group of superpowered numbered cyborgs. No, not that one.
009-1 is a tribute to both James Bond and, yes, Ishinomori's own Cyborg 009. The series takes place far into the future, in a world where the Cold War never ended. Society is now divided into the Eastern Bloc and the Western Bloc. Just as peace negotiations seem to be going through, nuclear war looms on the horizon. Fortunately, Mylene Hoffman (a.k.a. 009-1) and the other ladies of the Nine Number Group are on the case.
You can watch the 2015 live-action film on Amazon Prime. Getting the anime series will take a little digging, but it's worth your while.
What anime would you recommend to your fellow Bond fans?