2018 Feature Film Revealed as Mari Okada's Directorial Debut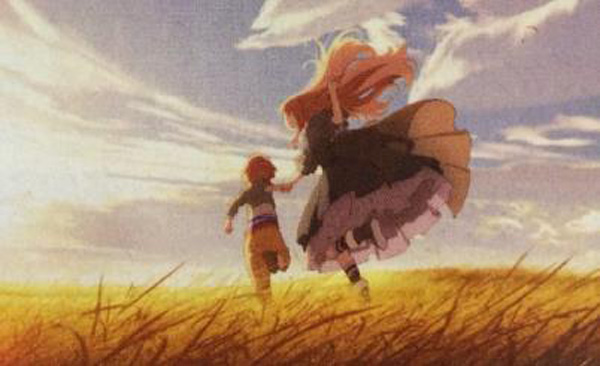 Mari Okada, the prolific screenwriter behind series like anohana and Mobile Suit Gundam: Iron-Blooded Orphans, will make her directorial debut with a feature film that will be released next February, reports Newtype magazine.
The film is titled Sayonara no Asa ni Yakusoku no Hana wo Kazarou, and is being animated at P.A.Works (Eccentric Family, Shirobako). The staff is as follows:
Director/screenwriter: Mari Okada
Original character designs: Akihiko Yoshida (Final Fantasy XII)
Chief director: Toshiya Shinohara (Nagi-Asu: A Lull in the Sea)
Character designer/chief animation supervisor: Yuriko Ishii (Darker than Black)
Art director: Kazuki Higashiji (Nagi-Asu: A Lull in the Sea)
Backgrounds/concept design: Tomoaki Okada (Darker than Black)
Music: Kenji Kawai (Ghost in the Shell)
Sound director: Kazuhiro Wakabayashi (Ghost in the Shell)
The story is described as centering around the connections between people, a common Mari Okada theme, and "humanoids."
Looking forward to finding out more details of Okada's directorial debut as the release date gets closer!
Source: Yaraon