1984 Manga Reveals Trials and Tribulations of Young Hideaki Anno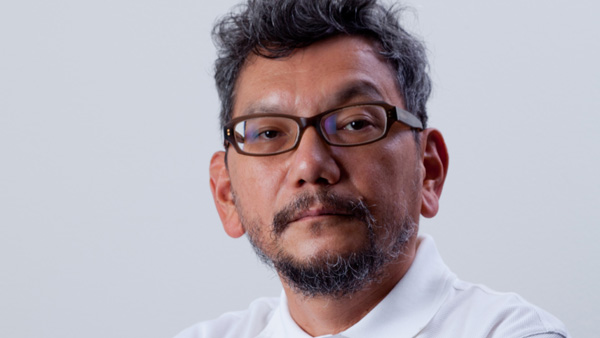 Hideaki Anno: the legendary animator and director of megahits Neon Genesis Evangelion and Shin Godzilla is, ostensibly, living pretty well these days. But that wasn't always the case.
In the wake of Shin Godzilla's success, a short autobiographical manga written by Anno in 1984 is making the rounds on Japanese social media, and it definitely shows how even legends have humble beginnings.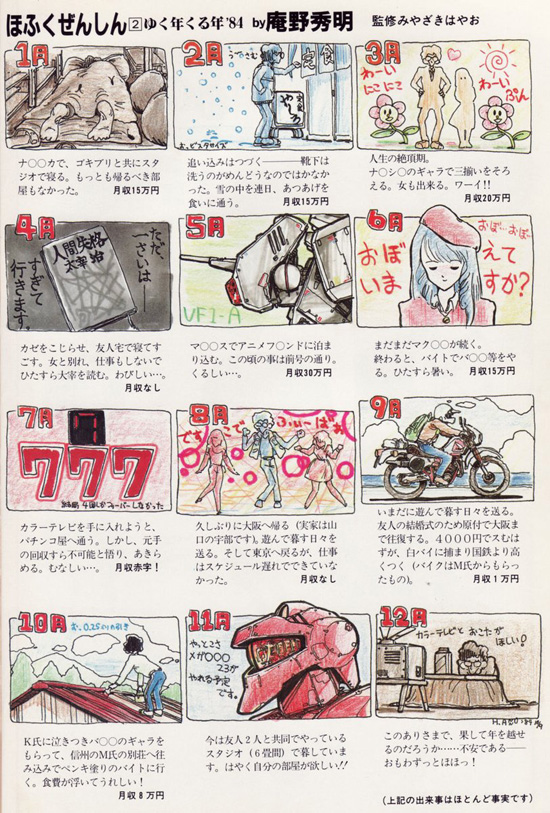 January sees Anno hard at work on Hayao Miyazaki's Nausicaa of the Valley of the Wind, sleeping at the studio with the cockroaches. Income: ¥150,000.
February: work on Nausicaa continues. Anno feels it's a pain in the ass to wash his socks; doesn't bother to wear any. Income: ¥150,000.
March: More money from Nausicaa, and a new girlfriend. Yay! Income: ¥200,000.
April: Anno breaks up with said new girlfriend, gets no work, reads Osamu Dazai's No Longer Human. Income: ¥0.
May: Work on Macross: Do You Remember Love?. Income: ¥300,000.
June: Work on Macross continues. Income: ¥150,000.
July: Anno hits the slots in an attempt to afford a color TV. Fails. Income: in the red.
August: Goes back to Osaka, parties, comes back to Tokyo but is too late to get any work. Income: ¥0.
September: Goes back to Osaka for a friend's wedding on a motorcycle from "Mr. M" (Miyazaki, perhaps?). Income: ¥10,000.
October: Receives some money from a project from Mr. K (probably Birth), goes to Shinshu with Mr. M. Income: ¥80,000.
November: Lives in a small apartment with two friends. Wants his own room. Gets work on Megazone 23.
December: Worried about the future. Still wants a color TV (and a kotatsu).
Add up Anno's income for the year 1984 and you get ¥1,040,000 – with 1984 exchange rates, about $4,500 (it was decided the next year the yen was undervalued, and in real-life terms Anno's income was probably more in line with $10,000, but still).
Thankfully, as we all know, the story has a happy ending, with Anno shortly thereafter founding Studio Gainax and experiencing giant artistic and financial success. But this short manga is a fascinating look at the early years of a young Anno, complete with financial toil, brief romance and a budding relationship with mentor Hayao Miyazaki (who is also credited as the comic's supervisor). Anno would eventually go on to star in Miyazaki's The Wind Rises.
Source: Yaraon