Zom 100: Bucket List of the Dead TV Anime Revealed for July 2023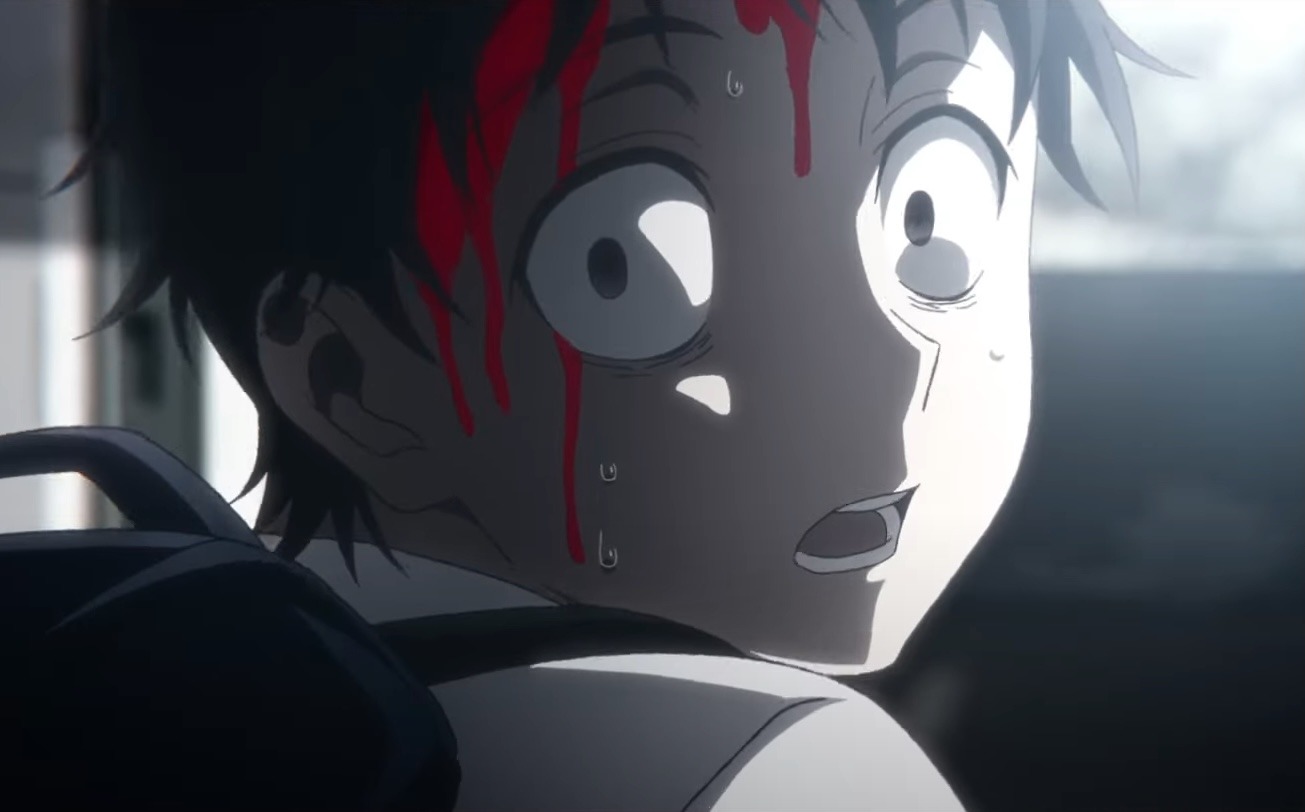 Haro Aso and Kotaro Takata's popular Zom 100: Bucket List of the Dead manga is officially getting a TV anime adaptation. VIZ Media announced the anime as a joint production with Shogakukan Inc. and Shogakukan-Shueisha Productions Co. Ltd., and it's set to premiere this July.
VIZ Media will distribute the Zom 100 anime in North America, Latin America, Australia and New Zealand. Further streaming details will be announced for all regions, but for now we know that the series will stream on Hulu in the United States. Check out the trailer and visual below.
The only cast member to be revealed so far is Shuichiro Umeda (Izumi in Shikimori's Not Just a Cutie), who will voice lead protagonist Akira Tendo. 
Staff:
Creators: Haro Aso, Kotaro Takata
(Published by Shogakukan: Monthly Sunday Gene-X, ongoing)
Director: Kazuki Kawagoe (Komi Can't Communicate)
Assistant Director: Hanako Ueda (Summer Time Rendering)
Series Composition: Hiroshi Seko (Chainsaw Man)
Character Design: Kii Tanaka
Zombie Design: Junpei Fukuchi
Music: Makoto Miyazaki
Music Selection: Maiko Gouda
Sound Production: dugout
Animation Production: BUG FILMS
Production: Shogakukan-Shueisha Productions Co., Ltd
The creators shared their own thoughts on the news, starting with Haro Aso:
"Zom 100 is finally getting an anime!! I've had a chance to take a sneak peek at the script, character design, and teasers, and I have to say, they're all beautiful; the quality is great. I'm thrilled! I can't wait to see Akira and his friends come to life, now through the medium of animation, to see them in color, with actual voices, with actual music! Stay tuned!" 
Kotaro Takata:
"It's such an honor to know that Zom 100 is getting an anime adaptation! Seeing all the pieces come together through everyone's hard work is amazing. I'm so grateful. I'm imagining Akira and his friends now, running around an anime world. I can't wait! Enjoy!"
Here's the official description:
With three years under his belt at the company from hell, Akira Tendo is mentally and physically spent. All at the ripe old age of twenty-four. Even his crush from Accounting, Saori, wants nothing to do with him. Then, just when life is beginning to look like one big disappointment, it happens. The zombie apocalypse descends on Japan! Surrounded by hordes of hungry zombies, Akira comes to a realization that will forever change his life…
              "Wait, does this mean I never have to go to work again?"
Confess to… party like it's… travel Japan coast to…
Now, with his nightmare job no longer, Akira's got his mojo back. Let the bucket listing begin!!
The series previously inspired a live-action movie.
Source: Press release