ZENONZARD Uses AI to Take Card-Battling to the Next Level
Featured Spotlight: ZENONZARD
Fans of card-battling now have another obsession to dive into thanks to ZENONZARD: Artificial Card Intelligence, a new digital card game from Bandai. There are a handful of intriguing hooks that separate this one from the competition, including advanced artificial intelligence, a system full of unique "Codemen" that can help you along the way, and an anime series you can watch right now on YouTube.
ZENONZARD's AI is developed by HEROZ Kishin, one of Japan's artificial intelligence leaders. The results can be seen in the game's Artificial Card Intelligence, which boasts a number of in-game variations, one of which holding a win rate over players that sits at an impressive 99.26 percent. Thankfully, ZENONZARD doesn't just have you facing off against this formidable AI; you can also team up with your own ACI assistants to gain an upper hand on every aspect of battle.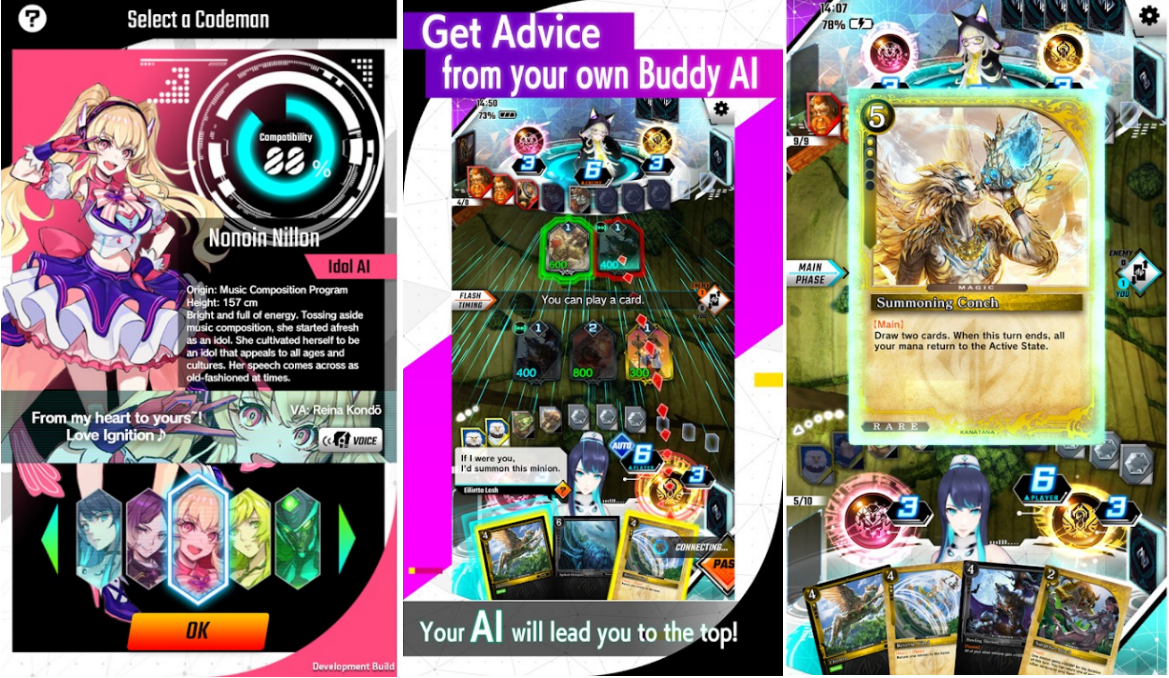 Each of the 16 Codemen bring something different to the table. Ash Claude (voiced by Yuichiro Umehara) possesses a strong sense of justice and shows no mercy to those who defy the law, while Eilietta Lash (voiced by Saori Hayami) is a calm and collected character with extensive medical knowledge. There's a Codemen addition available for every type of player, from the bubbly idol Nonoin Nillon to the statistics-focused Medilla Barani, aptly known as the "mesmerizing gambler."
Some of the ways these Codemen can help include offering up advice before, during, and after battle. You can consult with them before battle for some assistance on deck construction, for instance, or you can call upon them during battle for helpful strategies. Once the dust has settled on your latest showdown, you can turn to your Codeman for further breakdowns and analysis to develop your skills and make sure the next battle really counts.
If you want to learn more about some of the featured Codemen, the ZENONZARD anime is a great place to start. There are already episodes live about Eilietta, Nonoin, and Hinaria, so check out the series' playlist and dive into the story ahead of the game's launch, which is currently scheduled for June 4. Download it on Google Play today and get ready for action, and keep up to date with the official Twitter and Facebook accounts!
** This article was sponsored by ZENONZARD **