World's End Harem Anime Shows Off Full NSFW Promo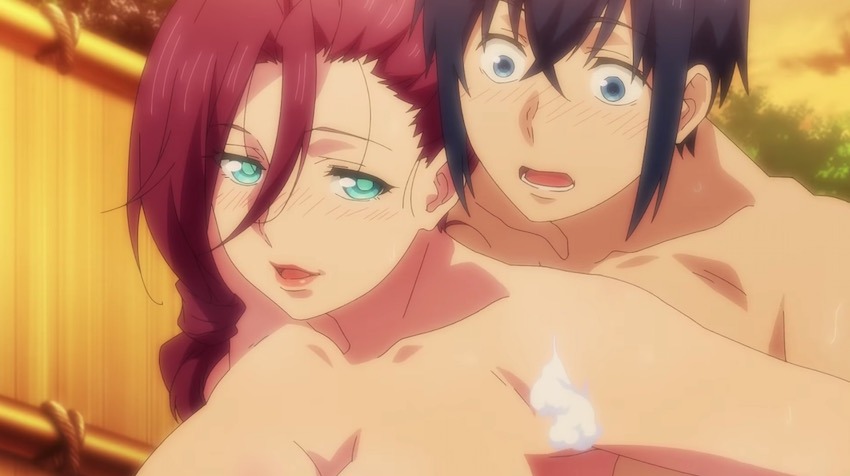 With a title like World's End Harem, you have to know what you're getting into when it comes to preview footage. The first full promo might not start off firing on all cylinders, but trust us when we say the adaptation of Kotaro Shono's sci-fi manga is just as NSFW as one would expect.
The series is officially set to premiere this October—with H-el-ical// on the opening theme song and EXiNA on the ending theme—and you can check out the latest trailer below.
Yuu Nobuta (High School Fleet) is directing the World's End Harem anime, with Tatsuya Takahashi (Domestic Girlfriend) on scripts and Masaru Koseki (Demon King Daimao) handling character designs at Studio Gokumi and AXsiZ.
Cast members revealed so far include Taichi Ichikawa as Reito Mizuhara, Haruka Shiraishi as Mira Suo, Yo Taichi as Akane Ryuzoji, Aya Yamane as Sui Yamada, Keiko Watanabe as Rea Katagiri, Yurie Kozakai as Maria Kuroda, Yukina Shuto as Mahiru Mizuhara, Takuya Eguchi as Kyoji Hino, Shizuka Ishigami as Neneko Isurugi, Satomi Amano as Rena Kitayama, and more.
Seven Seas Entertainment publishes the World's End Harem manga via its adult imprint Ghost Ship, and here's how they describe it:
The Man-Killer Virus: a lethal disease that has eradicated 99.9% of the world's male population. Mizuhara Reito has been in cryogenic sleep for the past five years, leaving behind Tachibana Erisa, the girl of his dreams. When Reito awakens from the deep freeze, he emerges into a sex-crazed new world where he himself is the planet's most precious resource. Reito and four other male studs are given lives of luxury and one simple mission: repopulate the world by impregnating as many women as possible! All Reito wants, however, is to find his beloved Erisa who went missing three years ago. Can Reito resist temptation and find his one true love?