Who's Japan's Best Character in 2022? Chiikawa Wins the Official Award!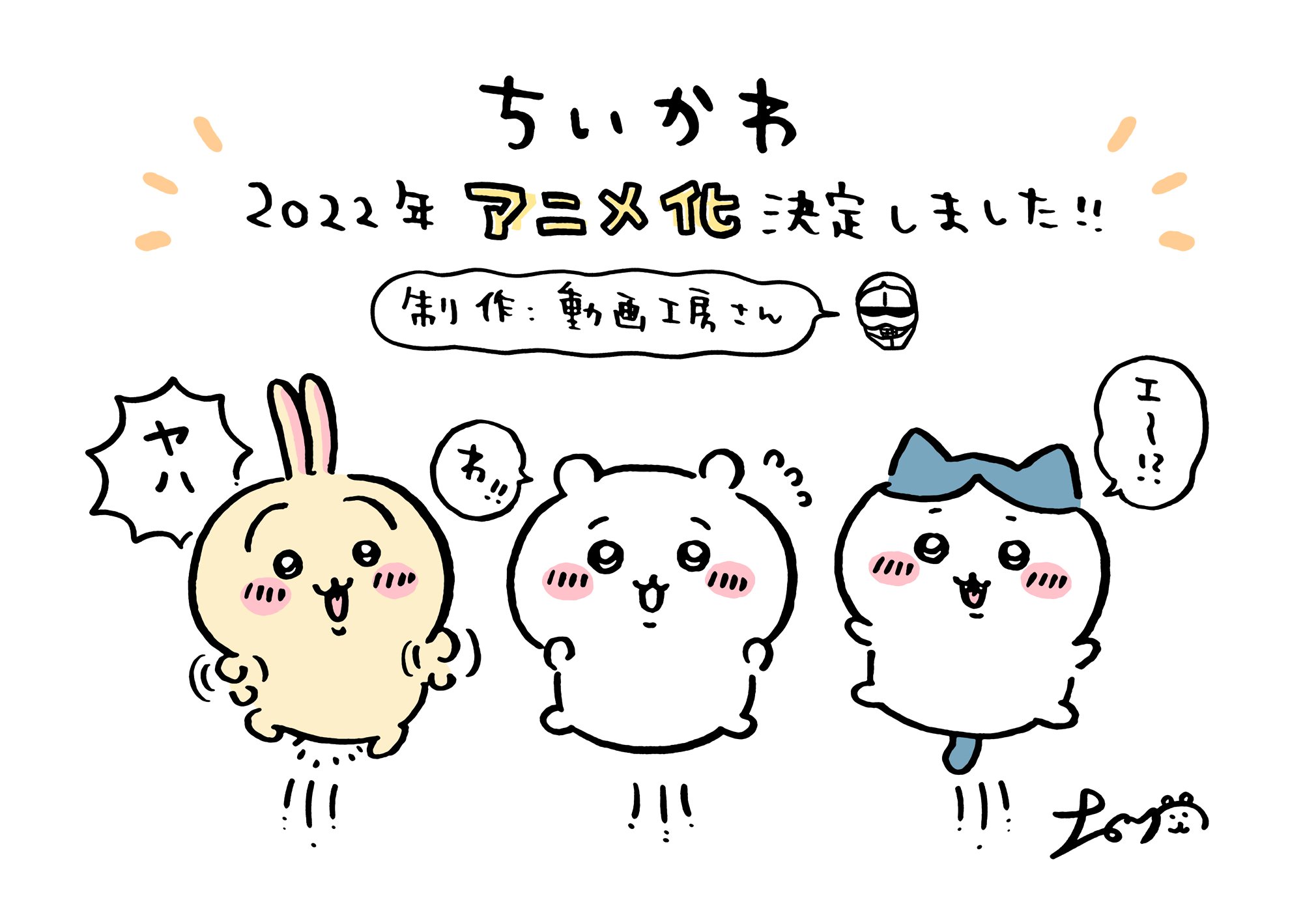 Each year the Japan Character Award is put on by the Character Brand Licensing Association. To win, you need to check off boxes in the following categories: marketability, novelty, sociality, creativity, and future potential.
And some pretty big names have won this thing over the years, including Demon Slayer, One Piece, Pokémon, and Yo-Kai Watch. Winning this award can help get a character licensed in more places, which is why many franchises would like to get this esteemed prize.
So who's won for 2022? It's Chiikawa, a relative newcomer to the Japanese pop culture scene. Chiikawa started as a self-published Twitter manga by Nagano back in 2020, but got such a following that it now it's getting an anime adaptation. And to get this award, Chiikawa had to overcome other franchises that have been around longer, including Evangelion and Tokyo Revengers.
While the franchise is known as Chiikawa, that's actually an abbreviation of the full title, Nanka Chisakute Kawaii Yatsu. That's translated as "a cute thing in a small kind of way." The main character, Chiikawa, is known for being kawaii, but the series also has serious and dark undertones.
The Japan Character Award 2022 said that Chiikawa was chosen because it is "not only cute but also has a deep world view."
SoraNews24 translated some of the different online Japanese reactions to Chiikawa's Japan Character Award win:
"It's not so 'small' any more, is it."
"Congratulations Nagano-san and Chiikawa-chan!"
"Saying Chiikawa has 'future potential' kind of goes against the theme of Chikawa."
"Let's celebrate, Chiikawa!"
"Welcome to dystopia."
"Deep? It's more like an abyss and a pretty hard world."
"Chiikawa is awesome!"
"This is great news."
Do you think this means Chiikawa will continue to get bigger and bigger in the pop culture? What do you think of this character?
Source: SoraNews24
____
Danica Davidson is the author of the bestselling Manga Art for Beginners with artist Melanie Westin, plus its sequel, Manga Art for Everyone, and the first-of-its-kind manga chalk book Chalk Art Manga, both illustrated by professional Japanese mangaka Rena Saiya. Check out her other comics and books at www.danicadavidson.com.