What Anime Is the Most Popular in Your State? Results Are In!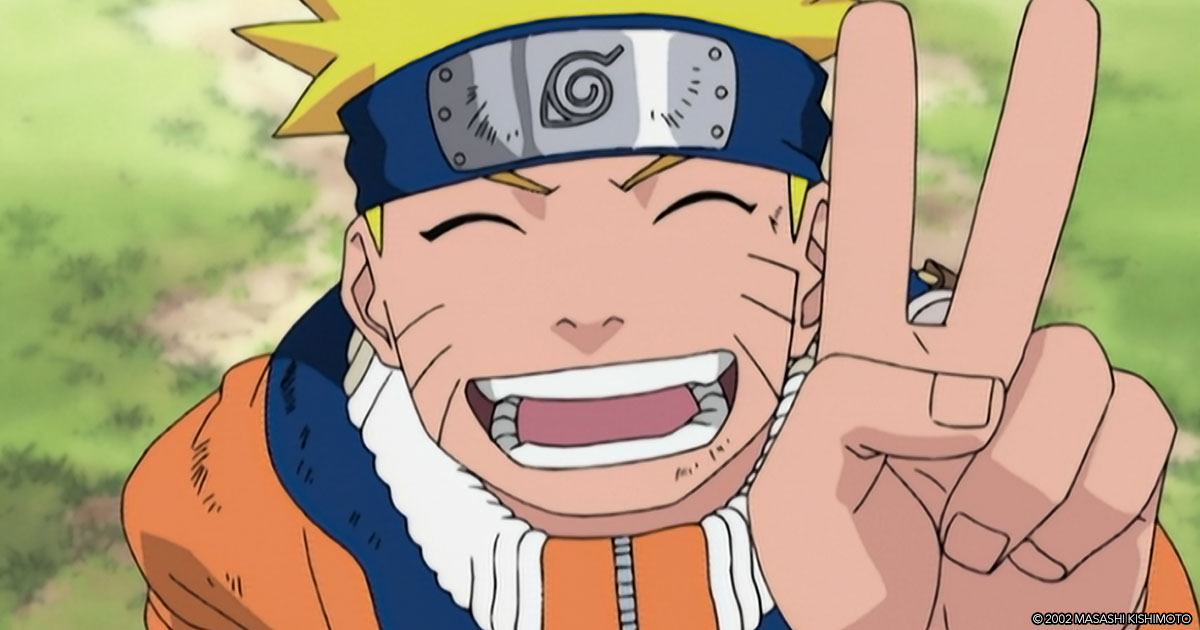 Some anime are more popular in certain countries than others, and some anime are more popular in certain states than others. CenturyLinkQuote has released their findings on which anime are currently the most popular in each state.
According to PC Magazine, CenturyLinkQuote got their results from measuring search volumes in each state, and kept their eyes on the one hundred most popular out there. Eight anime came out on top for the different states, some only claiming one state, some claiming multiple states.
The clear winner in terms of popularity is One Piece, nabbing exactly half of American states! It's most popular in Washington, Oregon, Nevada, Montana, Wyoming, Colorado, Minnesota, Missouri, Illinois, Michigan, Ohio, Kentucky, West Virginia, Virginia, South Carolina, Georgia, Florida, Delaware, Pennsylvania, New York, New Jersey, Connecticut, Rhode Island, Massachusetts and New Hampshire. Congrats to original creator Eiichiro Oda, who keeps marking all sorts of milestones with this iconic and bestselling series!
Pokémon comes in second place, dropping down to eight states where people want to catch 'em all: Idaho, North Dakota, South Dakota, Wisconsin, Louisiana, Vermont and Maine.
Naruto is in third place, with the ninja taking six states: New Mexico, Texas, Indiana, Tennessee, Mississippi and Alabama.
My Hero Academia heroically takes the fourth spot with five states: Alaska, Arizona, Oklahoma, Arkansas, and Iowa.
After that is Death Note, with three states: Nebraska, Kansas, and North Carolina.
The other anime each get just one state. Sailor Moon is the number one fave in California, while Hawaiians are all about JUJUTSU KAISEN, and people in Utah are searching Attack on Titan.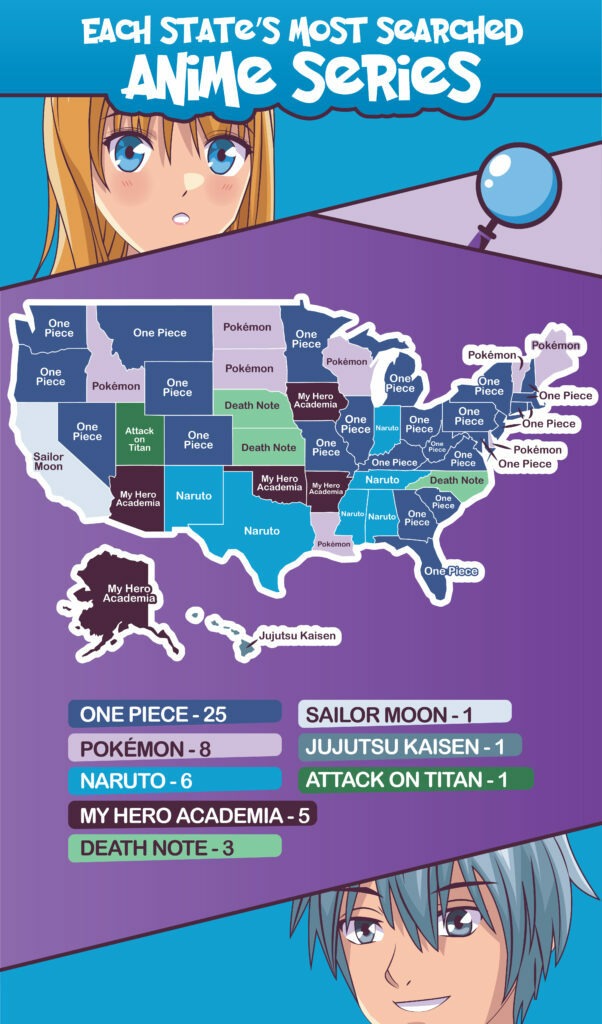 What do you think of these results? Do any of them surprise you? Does the state you live in best love your favorite anime, and do these results reflect fandom you've seen where you live?
Source: PC Magazine
____
Danica Davidson is the author of the bestselling Manga Art for Beginners with artist Melanie Westin, and its sequel, Manga Art for Intermediates, with professional Japanese mangaka Rena Saiya. Check out her other comics and books at www.danicadavidson.com.