I Want to Eat Your Pancreas Gets American Premiere October 21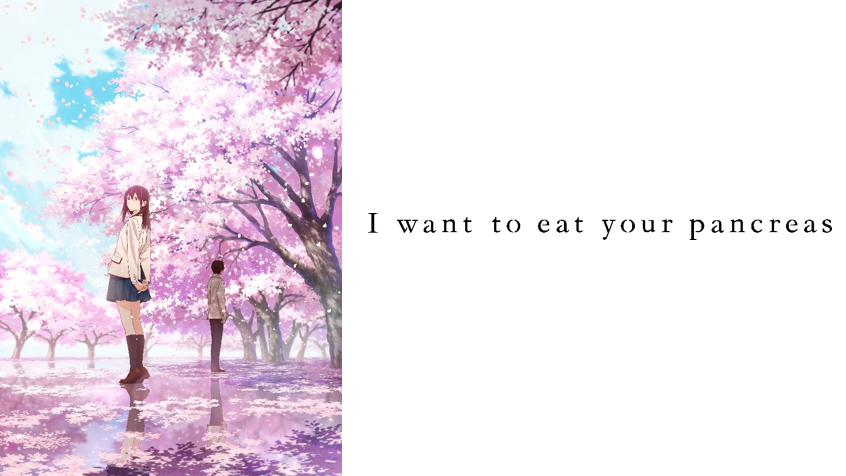 Hungry for some pancreas? Make your way to Los Angeles.
LA's Animation is Film (AIF) festival will host the North American premiere of I Want to Eat Your Pancreas October 21, reports Aniplex USA.
Aniplex describes the AIF festival, which is in its second year, as a "highly selective, annual showcase of the best new works of animation from around the world."
The festival will also screen Mamoru Hosoda's new film Mirai, the Tomihiko Morimi adaptation Penguin Highway and more.
For anyone who hasn't been following the news behind this bizarrely-titled film, I Want to Eat Your Pancreas goes like this:
With no interest in others, a high schooler spends all of his time reading books – this is "me."
One day, "me" comes across a book, titled Living With Dying.
It turns out to be a secret journal kept by Sakura Yamauchi, who is a popular girl in class with a genuine personality. Diagnosed with a pancreatic illness, the diary notes about her limited time left.
Sakura, who lives with a secret illness, and "me," who keeps her secret.
— Their relationship doesn't have a name yet.
Tickets to the October 21 premiere can be found here.
Source: Aniplex press release