Vinland Saga Season 2 Launches English Dub with Cast, Crew Details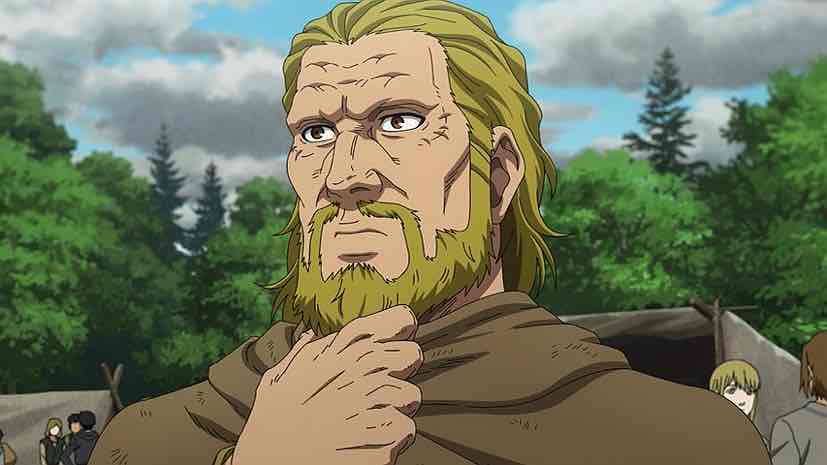 Vinland Saga season 2 is underway with a weekly stream on Crunchyroll, and yesterday saw the launch of the English dub. Along with it came details concerning the cast and crew, starting with everyone involved with the first episode. 
Check out the full list so far!
CHARACTER – ACTOR
Thorfinn: Mike Haimoto
Canute: Josh Grelle
Einar: Ian Sinclair
Emma: Wendy Powell
Ketil: Doug Jackson
Leif: John Swasey
Lotta: Marisa Duran
Narrator: Kent Williams
Additional Voices: Ashe Thurman, Jennifer Alyx, Josh Martin, Jeff Plunk, Mac McGee, Tom Laflin, Gerardo Davila, Ivan Jasso, Marcus Stimac, Jennifer AuBuchon
CREW
ADR Director: Jerry Jewell
Assistant ADR Director: Jill Harris
ADR Engineers: Jeremy Woods, Olivia Harris, Sawyer Pfledderer
ADR Script Supervisor: Jarrod Greene
ADR Script Writer: James Cheek
ADR Prep: Benjamin Tehrani
The second season is being made by Studio MAPPA, whereas the first season had been made by Wit Studio. Though the studio has changed, the crew (director Shūhei Yabuta, script writer Hiroshi Seko, designer Takahiko Abiru, etc.) will be the same people who worked on the first season.
Kodansha publishes the Vinland Saga manga by Makoto Yukimura in English, and gave this description for the plot:
"As a child, Thorfinn sat at the feet of the great Leif Ericson and thrilled to wild tales of a land far to the west. But his youthful fantasies were shattered by a mercenary raid. Raised by the Vikings who murdered his family, Thorfinn became a terrifying warrior, forever seeking to kill the band's leader, Askeladd, and avenge his father. Sustaining Throfinn through his ordeal are his pride in his family and his dreams of a fertile westward land, a land without war or slavery … the land Leif called Vinland."
The historical Viking manga debuted in 2005, published by Weekly Shonen Magazine. There are more than seven million copies of the manga out in circulation.
Via Crunchyroll News