Uzaki-chan Wants to Hang Out! Anime Returns with Season 2 in 2022
If you've been feeling the absence of Uzaki-chan in your life, you now have something to look forward to next year. The second season of the Uzaki-chan Wants to Hang Out! anime is officially set to kick off its broadcast in Japan sometime in 2022, and a new key visual is here to mark the occasion.
The new visual arrives alongside a special illustration by manga author Take, who is also celebrating Uzaki's birthday and the release of the manga's seventh volume. Check out the visual and illustration below.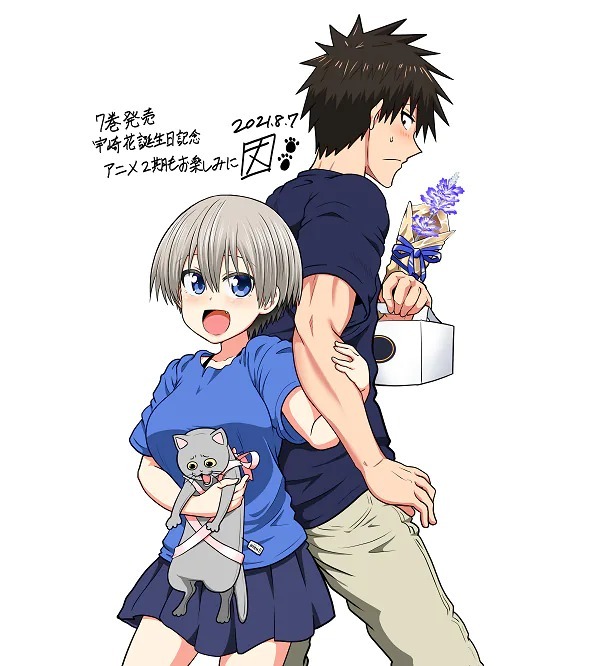 You may recall that Uzaki-chan season 2 was first announced back when the previous season came to a close in September 2020.
Funimation streamed the first season as it aired and describes it like so:
University student Shinichi Sakurai is comfortable being an introverted loner and doesn't care what others think. Buxom underclassmen Hana Uzaki doesn't understand this one bit. A tornado of joy, she's taken it upon herself to make him more social. Starting to enjoy her company, he'd concede that they're friends. Can it be possible to have as much fun with another person as he would by himself?
Via Comic Natalie