UN Women Call Tawawa on Monday Manga Ad 'Unacceptable'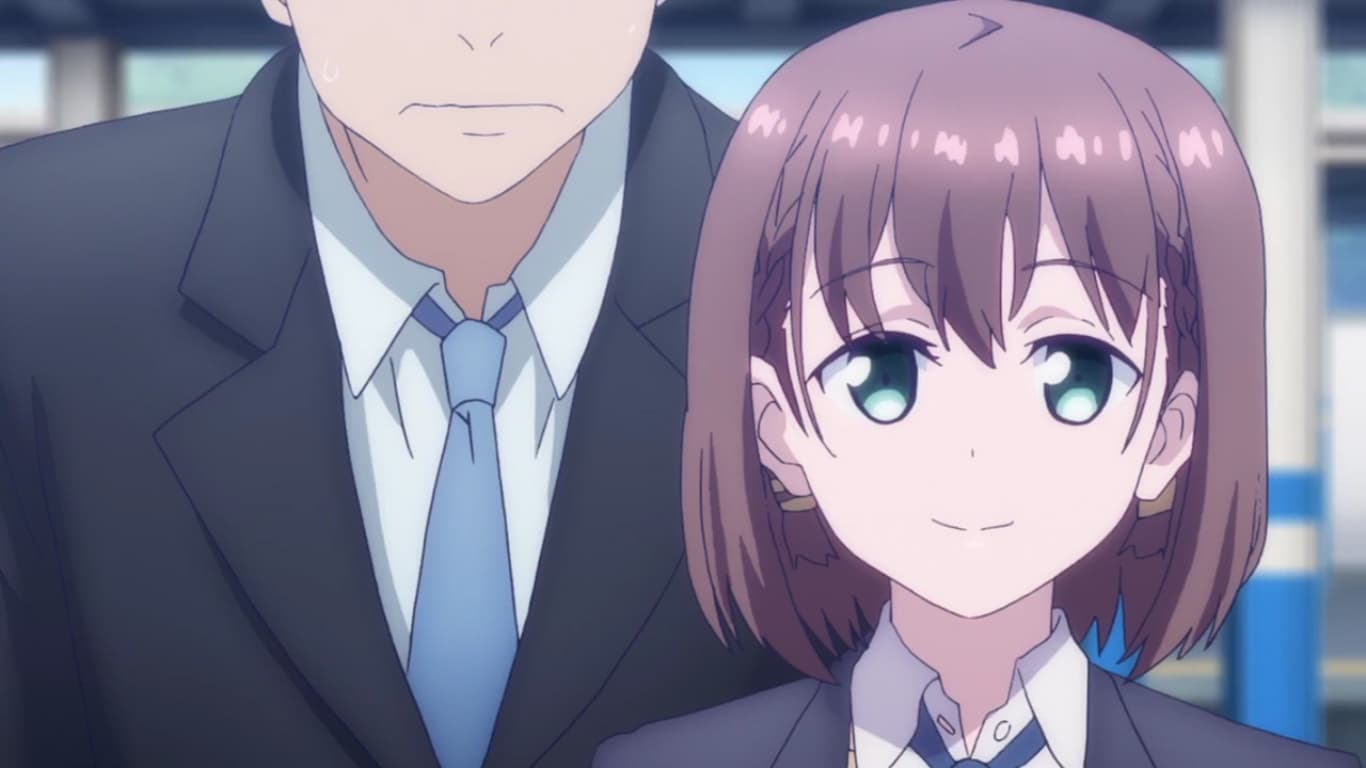 The Japanese paper The Nikkei posted an ad for the manga Tawawa on Monday (Getsuyōbi no Tawawa in the original Japanese), and it angered the United Nations Entity for Gender Equality and the Empowerment of Women. The UN group sent a letter to The Nikkei, calling the ad "unacceptable."
This is the ad in question.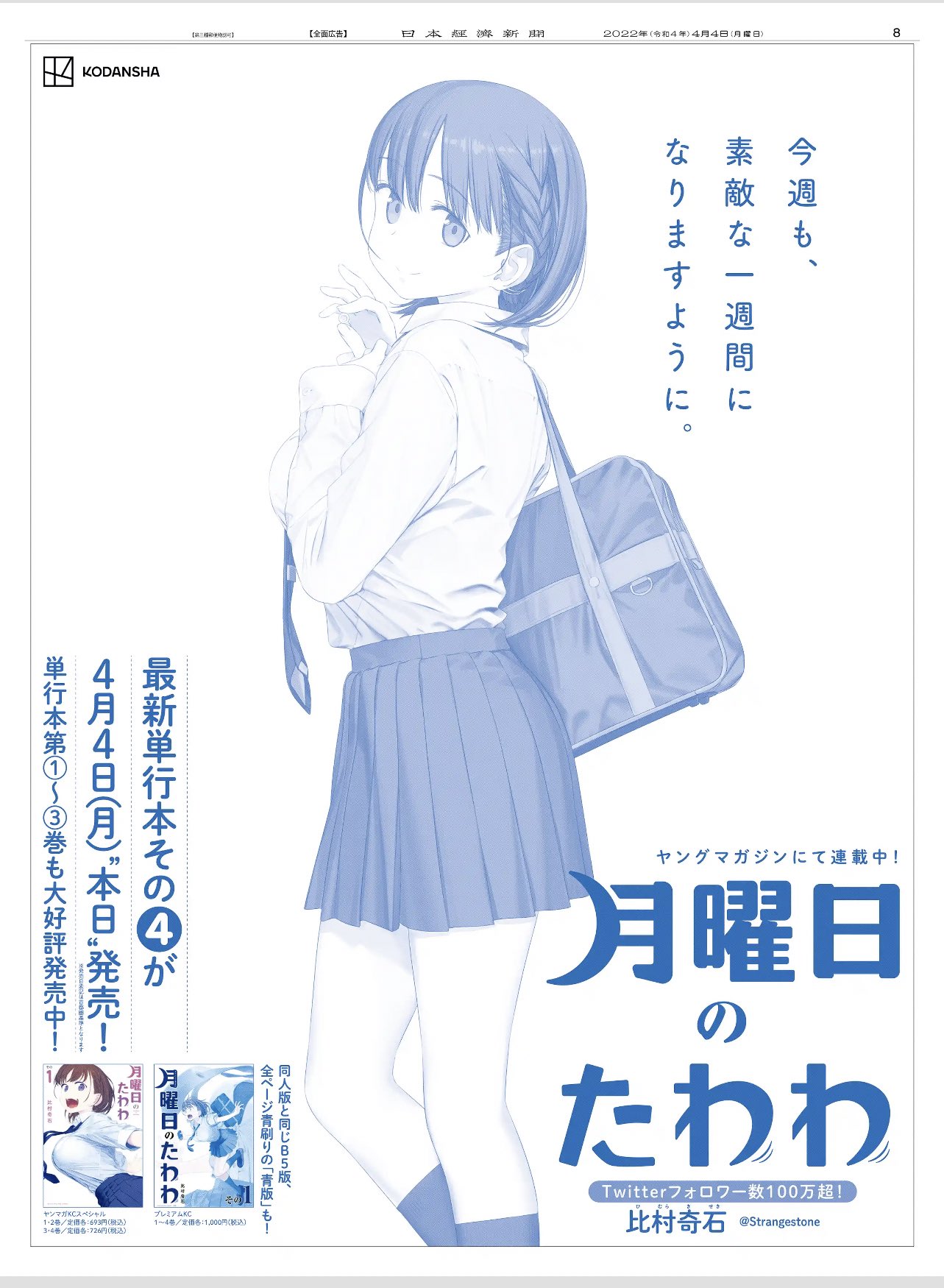 The writing is translated to "I hope this will be a wonderful week." The ad is meant to advertise the release of the fourth volume of the series.
"April 4th is the first Monday of the year for new employees," remarked a representative from Young Magazine. "We put up a full-page ad to blow away their anxiety and cheer them up."
The Nikkei has teamed up with the UN Women's Unstereotype Alliance effort, and the UN Women think this image is a stereotype and therefore The Nikkei has broken its agreement with them. They think it's a stereotype because it's a male-centered gaze and it's just meant to show the female character as enticing and nothing more.
"Without an explanation from the company, I am not convinced that we will continue to work with them to promote gender equality through the power of advertising," director of UN Women's Japan-based office Kae Ishikawa said about The Nikkei. Ishikawa said their beef is not with the creator or publisher, but just with The Nikkei.
The Nikkei has not responded formally on the matter.
In response to the controversy, publisher Kodansha said, "The advertisement was placed in conjunction with the release of the new book in order to attract new readers. We take your comments seriously and will give full consideration to the future development of our advertising."
The Tawawa on Monday manga made its debut with Kodansha in 2020. It has since gotten an anime adaptation, which is available to watch on Crunchyroll.
What do you think of the ad?
Source: ANN
____
Danica Davidson is the author of the bestselling Manga Art for Beginners with artist Melanie Westin. She is also the author of its upcoming sequel, Manga Art for Everyone, and the first-of-its-kind manga chalk book Chalk Art Manga, both illustrated by professional Japanese mangaka Rena Saiya. Check out her other comics and books at www.danicadavidson.com.