Tsurune Gets Extra Episode in Home Video Release
If you enjoyed Kyoto Animation's latest endeavor, Tsurune, here's a quiver's worth of good news. The series will get an additional episode when it hits home video.
The unaired 14th episode will be released in the fifth home video volume of the series, which comes out in Japan May 1. Fans in Sagamihara, on the other hand, will be able to get an early look at the episode at a fan event March 3.
The episode, entitled "Yabai," is about a famous idol singer Noririn, who comes to the archery dojo for a photo shoot.
It's not yet clear when the new ep will get the English-language treatment. Sentai Filmworks will release the series on home video in the States.
Here's how Crunchyroll describes the series:
When Narumiya Minato joins Prefectural Kazemai High School, he is quickly invited to join the archery club by the club's advisor, Tommy-sensei. His childhood friends Takehaya Seiya and Yamanouchi Ryohei swiftly agree to join, but Minato is hesitant at first. Because Minato is the rare student with experience in archery, Tommy-sensei orders him to give a demonstration, which Minato does… except his arrow doesn't hit the target. It is revealed that Minato has developed a terrible dysfunction regarding archery.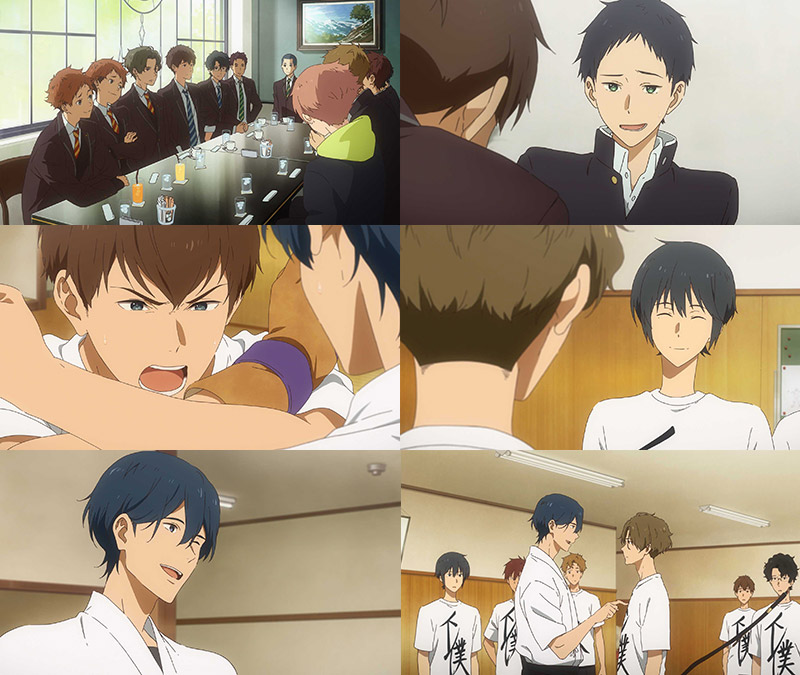 Source: ANN