Tsukihime Visual Novel Remake Showcased in English Trailer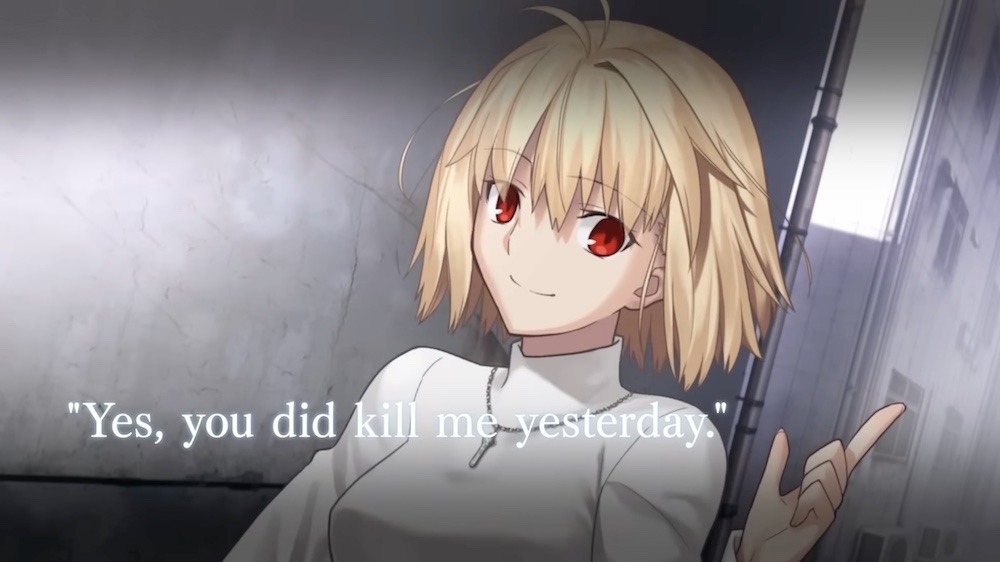 TYPE-MOON's doujin visual novel Tsukihime is getting a remake in the form of Tsukihime -A piece of the glass moon-, which is coming to PlayStation 4 and Nintendo Switch around the world in 2024. A new trailer went up for the remake this week, showing off a sample of the opening sequence and the intro, set to the tune of ReoNa's "Seimeisen" theme song. 
Check out the new preview below, though you might need to click through due to the mature settings.
STAFF
Scenario, Director: Kinoko Nasu
Character Design: Takashi Takeuchi
Art Director: Koyama Hirokazu
Graphics: Takao Aotuki, Shimokoshi, Shimaudon, Sunadorineko
Animation, Scripting: BLACK
Scripting: Urushinohara
Music: Hideyuki Fukasawa, Keita Haga
Logo Design: WINFANWORKS
Main Theme: ReoNa "Seimeisen" (SACRA MUSIC)
Opening Animation: ufotable
Planning & Production: TYPE-MOON
CAST
Shiki Tohno: Ryosuke Kanemoto
Arcueid Brunestud: Ikumi Hasegawa
Ciel: Kaede Hondo
Akiha Tohno: Shino Shimoji
Hisui: Kana Ichinose
Kohaku: Yuuki Kuwahara
Tsukihime previously inspired an anime adaptation in 2003, but the cast above differs from the series. There are also new characters and cast members, including Ai Kayano as Noel and Ayane Sakura as Mario Gallo Bestino.
TYPE-MOON also shared a character introduction for protagonist Shiki Tohno: