Trivia Finally Explains Why Totoro Poster Has a Girl Who's Not in the Movie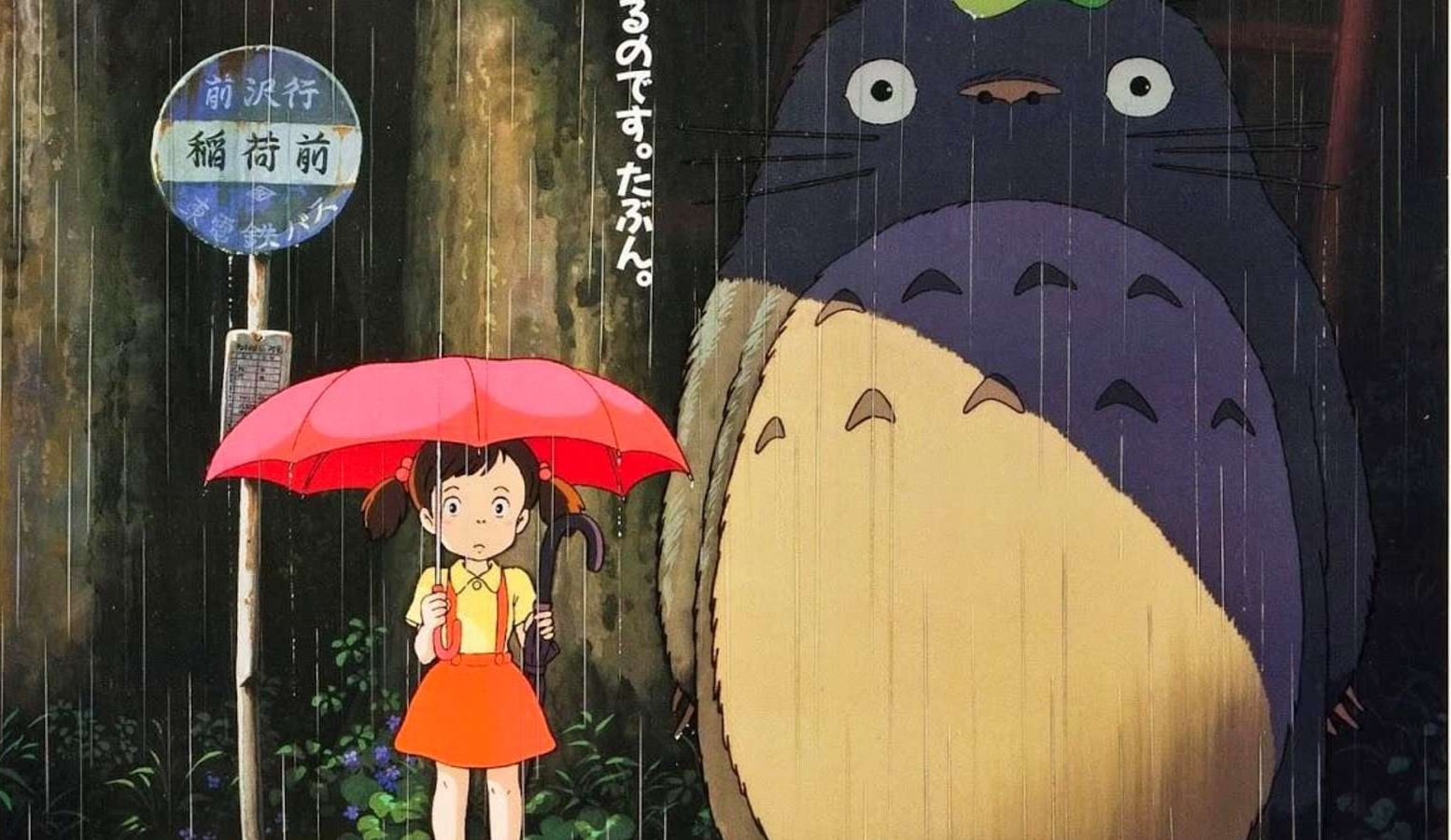 When My Neighbor Totoro recently played on Japanese TV's Kinyo Roadshow slot, information on the movie was also released on Twitter. One of the bits of trivia answered is why there's a single girl hanging out with Totoro in the movie poster, but the movie itself stars two different girls, sisters Satsuki and Mei.
Kinyo Roadshow explained:
"Initially, Miyazaki had envisioned a scene where 'While waiting for a bus at the bus stop a ghost appears.' Originally, the main character was set to be only one girl. After that, he learned that the screening time of Grave of the Fireflies, which was set to screen alongside My Neighbor Totoro, was longer than planned, so Miyazaki changed things to include two girls so the screentime would be about the same.

"The composition of Satsuki and Mei next to Totoro was also considered for the visual on the poster, but the design didn't turn out well, so in the end, the characteristics of Satsuki and Mei were combined into one girl, and the poster was produced."
Miyazaki revealed that Totoro chose to aid Satsuki because she's cute, and not for any deep, profound meaning.
As the movie ended on Japanese TV, this message from Miyazaki was shared online:
"The goal of My Neighbor Totoro is to make a happy and heartwarming movie… parents are moved, and reminisce about their childhood, and children want to meet Totoro and start climbing trees and exploring behind shrines. That's the movie I want to make."
GKIDS has licensed My Neighbor Totoro for American release, and gave this description of the film:
"When Satsuki and her sister Mei move with their father to a new home in the countryside, they find country life is not as simple as it seems. They soon discover that the house and nearby woods are full of strange and delightful creatures, including a gigantic but gentle forest spirit called Totoro, who can only be seen by children. Totoro and his friends introduce the girls to a series of adventures, including a ride aboard the extraordinary Cat Bus, in this all-ages animated masterpiece featuring the voices of Tim Daly, Lea Salonga, and real-life sisters Dakota and Elle Fanning, in early roles."
Source: SoraNews24
____
Danica Davidson is the author of the bestselling Manga Art for Beginners with artist Melanie Westin, plus its sequel, Manga Art for Everyone, and the first-of-its-kind manga chalk book Chalk Art Manga, both illustrated by professional Japanese mangaka Rena Saiya. Check out her other comics and books at www.danicadavidson.com.