Toonami Ad Previews Hunter x Hunter English Dub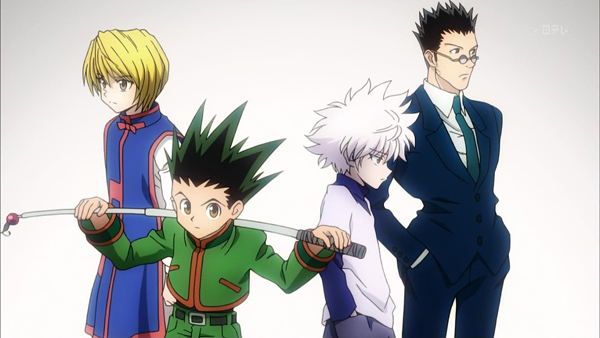 It's been a while coming, but the Hunter x Hunter TV series is on its way to American screens thanks to Viz Media and Toonami, and they've just uploaded a preview of the English dub in anticipation of the show's April 16 premiere.
The full cast for the Hunter x Hunter English dub, which is being produced at Bang Zoom! Entertainment, includes:
Erica Mendez (Gon Freeccs)
Cristina Vee (Killua Zoldyck)
Matthew Mercer (Leorio)
Keith Silverstein (Hisoka)
Erika Harlacher (Kurapika)
The series, which ran from 2011-2014 in Japan, will premiere on Toonami April 16 at 1AM. Viz will also release the series on video.
Useless trivia: the dub of the original Hunter x Hunter anime starred Elinor Holt as Gon and Annika Odegard as Killua. We invite all incredibly bored Hunter x Hunter fans to compare the two.
Source: ANN