Tony Oliver Talks Live-Action Robotech and More
This year marks the thirtieth anniversary of Robotech in the U.S., and that makes Tony Oliver, who starred as Rick Hunter, very happy about what's going on.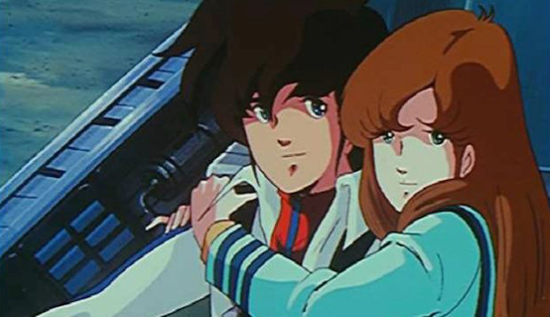 Oliver spoke to Otaku USA while at Anime Central in Chicago, and he was able to give some feedback on the live-action Hollywood Robotech movie we've been hearing about. 
"There's been a Robotech movie happening for a while, and there's the animated feature, Shadow Chronicles, that we did, and there's a followup to that, called Shadow Rising, and that's kind of on hold," he said. "But the big news is that Warner Brothers, who had the rights to do a live-action Robotech and has been sitting on it for about six or seven years, has sold all the rights to Sony. Sony has already assigned an executive producer and says they're going to fast-track it. So there actually may be a live-action movie out in a year or two. It may actually happen this time, and I hope so, because then all the animated stuff can start happening again."
In the meantime, he'll be gearing up for Saboten Con in Phoenix this September. The four-day con will be all things Robotech.  "They're bringing together as much of the Robotech cast as possible for the thirtieth anniversary," Oliver said. "I know Dan Woren is coming, who played Roy Fokker." Other people on the guest list so far include Richard Epcar, Rebecca Forstadt, Cam Clarke and Melanie MacQueen.
Oliver has plenty of things to keep himself busy. "The project I'm working on right now is a followup to a series that I was involved in earlier and it's one of my favorite things ever but I can't talk about it until it's announced at Anime Expo. I do have Danganronpa coming out again; this time I didn't direct it. I'm actually in it. Magi: Labyrinth of Magic is out and doing quite well. There's also a new show that just came out—the fans would know it as Nagi-Asu—but it's now been changed to A Lull in the Sea. It's really a beautiful piece. There are a couple times we put a pause on it and we're looking at a shot and it looks like something out of Miyazaki. It's a sweet, nice story, very interesting, a lot of allegories about prejudice and societies working at odds with each other."
And it won't be long before he's back in Chicago. But this time instead of going there for a convention, he'll be there to teach future voice actors. "One of the things I do is I teach voice-acting workshops. We're based in Los Angeles, but I teach them all over the country and they're anime-based. I discover that anime is the hardest thing to do. If you can voice act in an anime environment, you can handle pretty much anything. Every so often I come to the Midwest to [hold classes] and I'm coming to Chicago at the end of June. I'm taking twelve students, so you get plenty of mic time. We do it in downtown Chicago. If anyone's interested, they can go to adventuresinvoiceacting.com/workshops and find out about it and get themselves on the email list."
---
"For Minecraft fans, the young-at-heart and people who know young Minecraft fans, Danica Davidson's middle grade Minecraft novel Escape from the Overworld is now available. You can also listen to the audio book, which is narrated by anime voice actor Dan Woren of Robotech and Bleach."