There Are Now Ghibli Drinks Based on Calcifer, Totoro and Prince Justin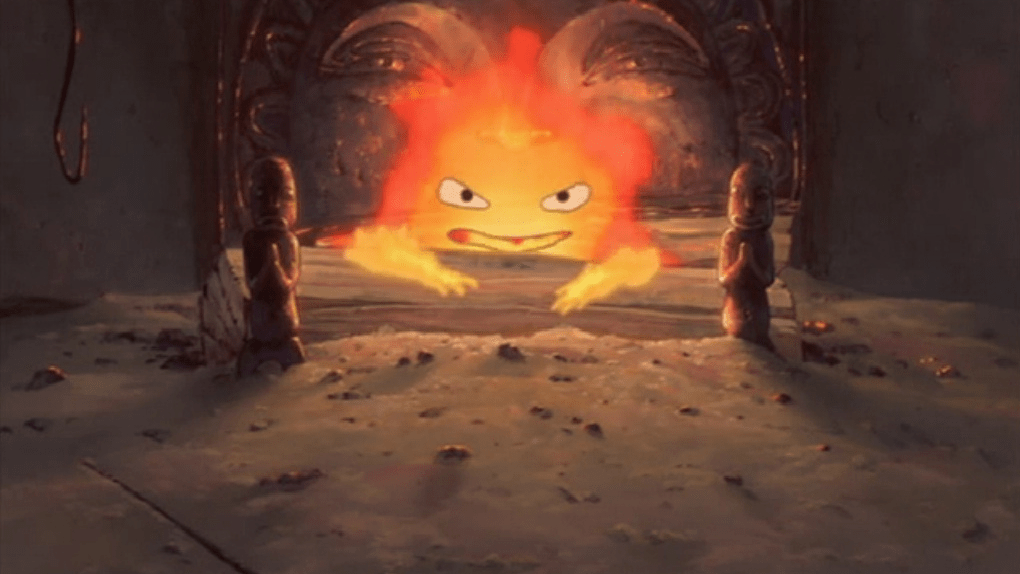 The traveling Ghibli Park and Ghibli Exhibition reached the Kobe City Museum this week and will stick around there until June 25. As part of the festivities, the museum's restaurant Tooth Tooth is offering three unique drinks during this time period. One is based on My Neighbor Totoro, and the other two are based on Howl's Moving Castle.
For Howl's Moving Castle, the first drink is the Prince of a Neighboring Kingdom's Botanical Lemonade, which is themed after Prince Justin. To get a feeling of "the splendor of a prince," it also has apple, a rosemary aroma and flowers. And Prince Justin's hat.
The other Howl's Moving Castle drink is the Fire Demon Caramel Au Lait, referencing Calcifer. The caramel popcorn on top of the drink is supposed to give the idea of firewood, and fiery red and yellow swirl above it is made of chocolate.
My Neighbor Totoro's drink is the Rainy Weather Bus Stop and the Forest Cocoa. The drink has cocoa cookie and matcha powder crumble on top to remind you of dirt, chocolate and nuts shaped to resemble an acorn, and a nasturtium leaf.
GKIDS releases Studio Ghibli movies in English. It gave this description for Howl's Moving Castle.
"From the legendary Studio Ghibli, creators of Spirited Away, and acclaimed director Hayao Miyazaki, comes the Academy Award®-nominated fantasy adventure for the whole family.

Sophie, a quiet girl working in a hat shop, finds her life thrown into turmoil when she is literally swept off her feet by a handsome but mysterious wizard named Howl. The vain and vengeful Witch of the Waste, jealous of their friendship, puts a curse on Sophie and turns her into a 90-year-old woman. On a quest to break the spell, Sophie climbs aboard Howl's magnificent moving castle and into a new life of wonder and adventure. But as the true power of Howl's wizardry is revealed, Sophie finds herself fighting to protect them both from a dangerous war of sorcery that threatens their world. Featuring the voice talents of Lauren Bacall, Christian Bale, Billy Crystal, Blythe Danner, Emily Mortimer, and Jean Simmons."
It gave this description for My Neighbor Totoro.
"From the legendary Studio Ghibli, creators of Spirited Away and Ponyo, and Academy Award®-winning director Hayao Miyazaki, comes a classic tale of magic and adventure for the whole family.

When Satsuki and her sister Mei move with their father to a new home in the countryside, they find country life is not as simple as it seems. They soon discover that the house and nearby woods are full of strange and delightful creatures, including a gigantic but gentle forest spirit called Totoro, who can only be seen by children. Totoro and his friends introduce the girls to a series of adventures, including a ride aboard the extraordinary Cat Bus, in this all-ages animated masterpiece featuring the voices of Tim Daly, Lea Salonga, and real-life sisters Dakota and Elle Fanning, in early roles."
Source: SoraNews24
____
Danica Davidson is the author of the bestselling Manga Art for Beginners with artist Melanie Westin, plus its sequel, Manga Art for Everyone, and the first-of-its-kind manga chalk book Chalk Art Manga, both illustrated by professional Japanese mangaka Rena Saiya. Check out her other comics and books at www.danicadavidson.com.