The Tamashii Nations Pop-Up Shop Opens in NYC Tomorrow!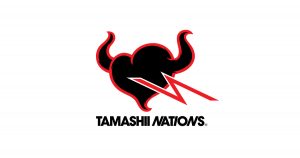 Sponsored Spotlight: Tamashii Nations
Whether you have some space to fill on your shelves or just want to see some of the latest and greatest collectible figures around, you'll get all that and more at the Tamashii Nations pop-up shop in New York City. If you're in the area, get ready, because the fun kicks off when the shop opens tomorrow on Friday, March 5.
Visitors will be able to check out a bunch of incredible Tamashii Nations collectibles both on display and for sale, from the S.H.Figuarts line to Figuarts Zero, METAL BUILD, the colossal kaiju of S.H.MonsterArts, and more. Popular series like Dragon Ball Z and others will be represented, guaranteeing that there's something for everyone at the Tamashii Nations pop-up shop.
The future will also be on display, so be sure to fully explore the shop to see some of the new prototypes that are making their way to full-fledged figures. While you're browsing, you can pose next to large statues and other items and share your experience on social media using the hashtag #TamashiiNationsPopUpShop.
The Tamashii Nations pop-up shop will only be around for a limited time until April 25, so you'll want to pay it a visit while the event lasts. You can do so at 605 Fifth Avenue GROUND FLOOR in NYC from 11:00am to 7:00pm each day, and if you pick up any cool merch in the process you may be able to get your hands on a free gift handed out to customers while supplies last. Visit the official site for more, and get ready for a real treat when the Tamashii Nations pop-up shop is open!
** This article is sponsored by Tamashii Nations **