The Shonen Jump Guide to Making Manga Offers Behind-the-Scenes Look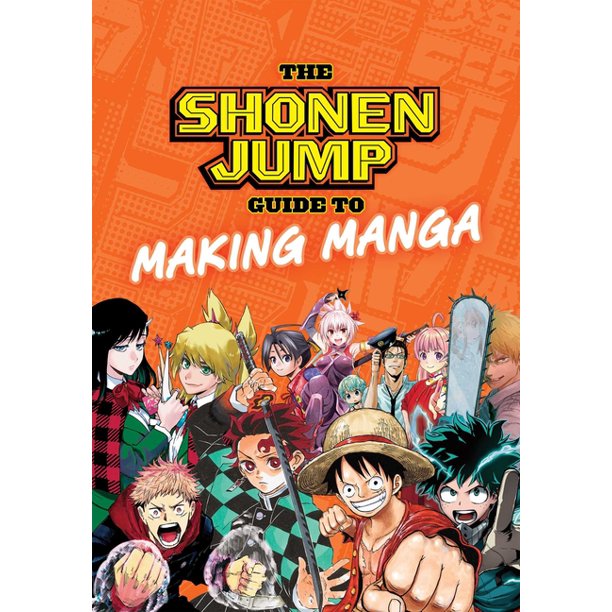 The Shonen Jump Guide to Making Manga was put together by the editorial staff at Shonen Jump and has interviews with some of the most famous mangaka in the world.
The book is a mixture of panels and prose. It opens with a short manga about a fictional manga author who reminisces back on his high school days, when making professional manga was only a dream. From there, this character helps guide us through different parts of making manga and through different chapters. Sometimes fictional editors answer his questions.
Examples of storyboards are shown, as well as advice on layouts, talk about underdrawing and inking, double spread paper, etc. There is also commentary throughout on samples that are shown. One of the most interesting sections in the book consists of the mangaka interviews. Mangaka are asked questions like, "What knowledge would have benefited you when starting your manga career?," "What are you mindful of when revising your own storyboards (either when self-editing or taking advice from editorial)?," and "What's your approach to creating strong, memorable characters?" The same questions get asked over and over, but the mangaka come back with different answers and give some food for thought.
Some of the mangaka interviewed include the creators of Bleach, One Piece, Jujutsu Kaisen, Demon Slayer, We Never Learn, The Promised Neverland Chainsaw Man, My Hero Academia, and Gintama. It's not all of Shonen Jump's top mangaka, but it is a good, respectable chunk of them.
While The Shonen Jump Guide to Making Manga is aimed for people who want to make their own manga, it could also be useful for anyone who just wants a better idea of how manga is made at Shonen Jump, or anyone who enjoys mangaka interviews. The mangaka interviews are especially fun because it's so rare for these creators to give interviews. The book is just under 200 pages, so there is quite a bit of interesting and helpful information in it.
Editor: Hiroyuki Nakano
Art: mato
Publisher: VIZ Media
Translator: Caleb Cook
____
Danica Davidson is the author of the bestselling Manga Art for Beginners with artist Melanie Westin, plus its sequel, Manga Art for Everyone, and the first-of-its-kind manga chalk book Chalk Art Manga, both illustrated by professional Japanese mangaka Rena Saiya. Check out her other comics and books at www.danicadavidson.com.