The Pillows, Yoshiyuki Sadamoto Return for FLCL 2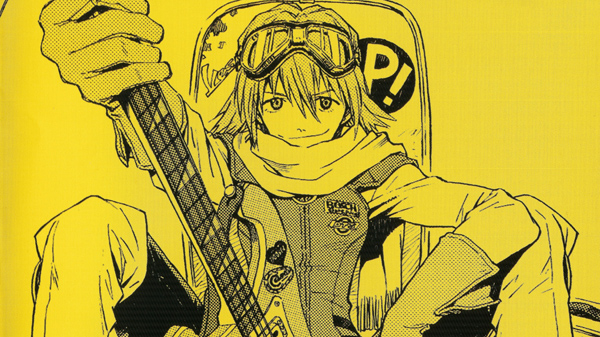 Prepare to "Ride On Shooting Star" again.
Japanese rock band The Pillows will return to score the upcoming sequel to FLCL, Production I.G announced at Anime Expo this weekend.
Yoshiyuki Sadamoto, who did the character designs for the original series, will also return.
A new face joining the FLCL lineup will be Psycho-Pass chief director Katsuyuki Motohiro, who will supervise the series.
The original FLCL was a groundbreaking original video series produced by Gainax in 2000. The six-episode series was directed by Kazuya Tsurumaki, who would go on to helm the Evangelion reboot movies alongside Hideaki Anno. It was also unique for incorporating pre-existing music from a rock band rather than a typical anime-style soundtrack.
The Pillows, who provided that soundtrack and are lined up to score the sequel series, are a Japanese rock band founded in 1989 who have released over 20 albums.
Gainax co-founder Yoshiyuki Sadamoto is one of anime's best-known character designers, having provided the designs for Neon Genesis Evangelion as well as recent hits Summer Wars and Wolf Children.
FLCL 2 is a co-production between Production I.G and Adult Swim. The 12-episode series will air in two seasons in late 2017 and early 2018.
Some 
Sadamoto 
Evangelion
 sketches.
Source: ANN