The Liminal Zone Is a Creepy Story Collection from Master Junji Ito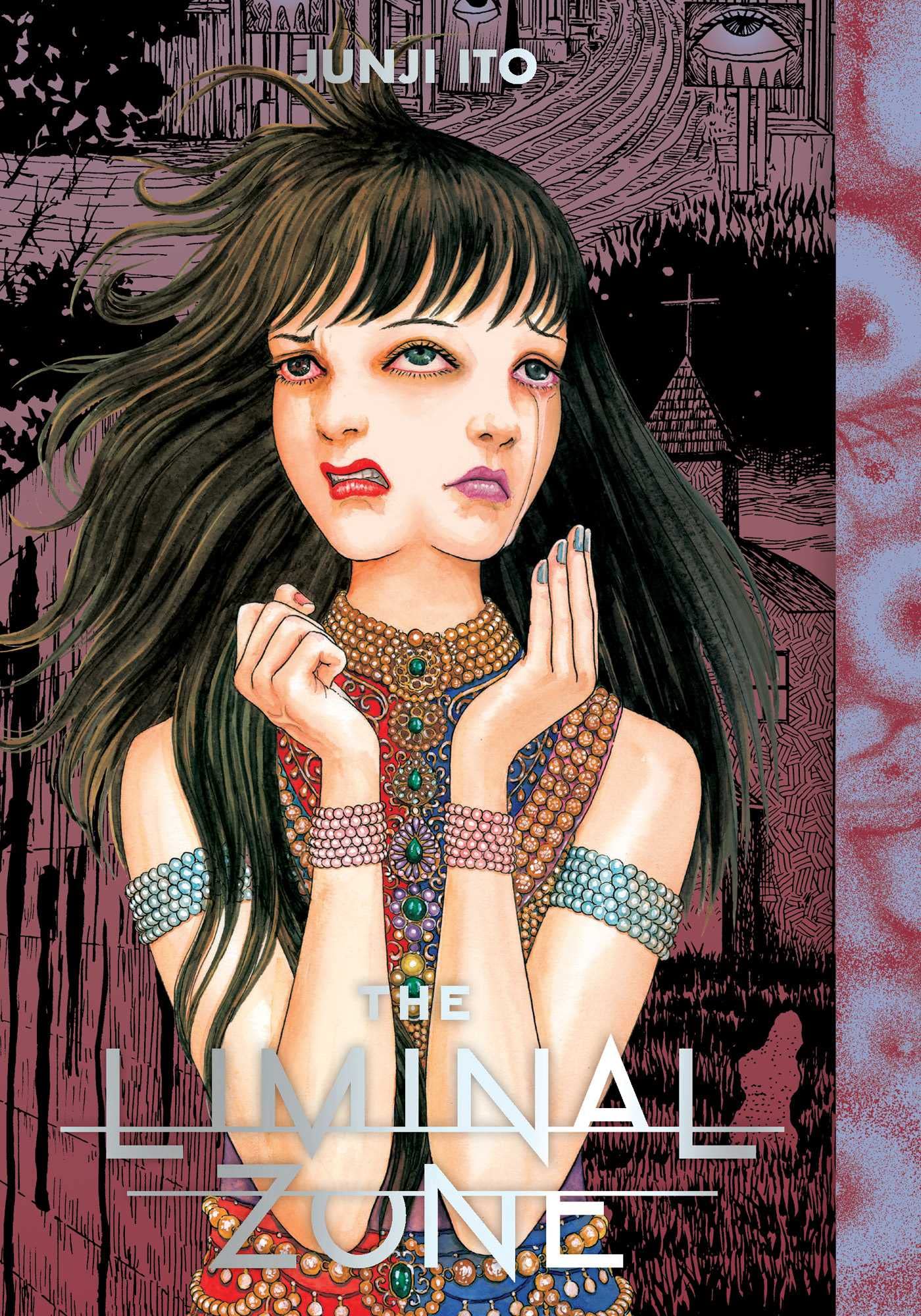 The Liminal Zone is a collection of stories from horror master Junji Ito that he created during the early days of COVID and had serialized on the LINE manga app.
In the first story, "The Weeping Woman," a woman and her significant other see a funeral and a woman wailing there. Afterward, the young woman can't stop sobbing, and there is some connection to the wailing woman at the funeral.
"Madonna" gets into horror based on Catholicism, with a girl attending a religious school where a Virgin Mary statue cries tears of blood. And that's on the lighter end of the unusual things going on at this creepy school. Horror stories using Catholic themes are nothing new, but it's interesting seeing it from a Japanese person, as it mixes in more Eastern thoughts (like reincarnation) into the story.
"The Spirit Flow of Aokigahara" follows a man with a serious illness who goes into the woods to off himself, wanting to go out on his own terms. But he finds something in the forest that changes everything.
The last story, "Slumber," is the strongest and creepiest. A man wakes up remembering murders he committed, even though he would never want to hurt anyone. He can't understand why he becomes a murderer while he sleeps, and is haunted both that he will continue to murder, and also what will happen to him if he gets caught.
A short afterword from Ito talks about working on these stories during COVID, and a little bit about the ideas that branched out into the stories.  Ito goes for his flair for the occult and strange, where sometimes the mysteries are never solved, instead leaving readers in an alien and strange universe where you're never really safe. As always, his artwork is amazing and brings about great atmosphere. There are many drawings in here that can be studied for a long time because of all their detail. This is a great read for fans of Junji Ito, horror manga, or just horror stories in general.
Story & Art: Junji Ito
Publisher: VIZ Media
Translation: Jocelyne Allen
____
Danica Davidson is the author of the bestselling Manga Art for Beginners with artist Melanie Westin, plus its sequel, Manga Art for Everyone, and the first-of-its-kind manga chalk book Chalk Art Manga, both illustrated by professional Japanese mangaka Rena Saiya. Check out her other comics and books at www.danicadavidson.com.