The Eminence in Shadow 2nd Season Anime Dub Getting Simultaneous Release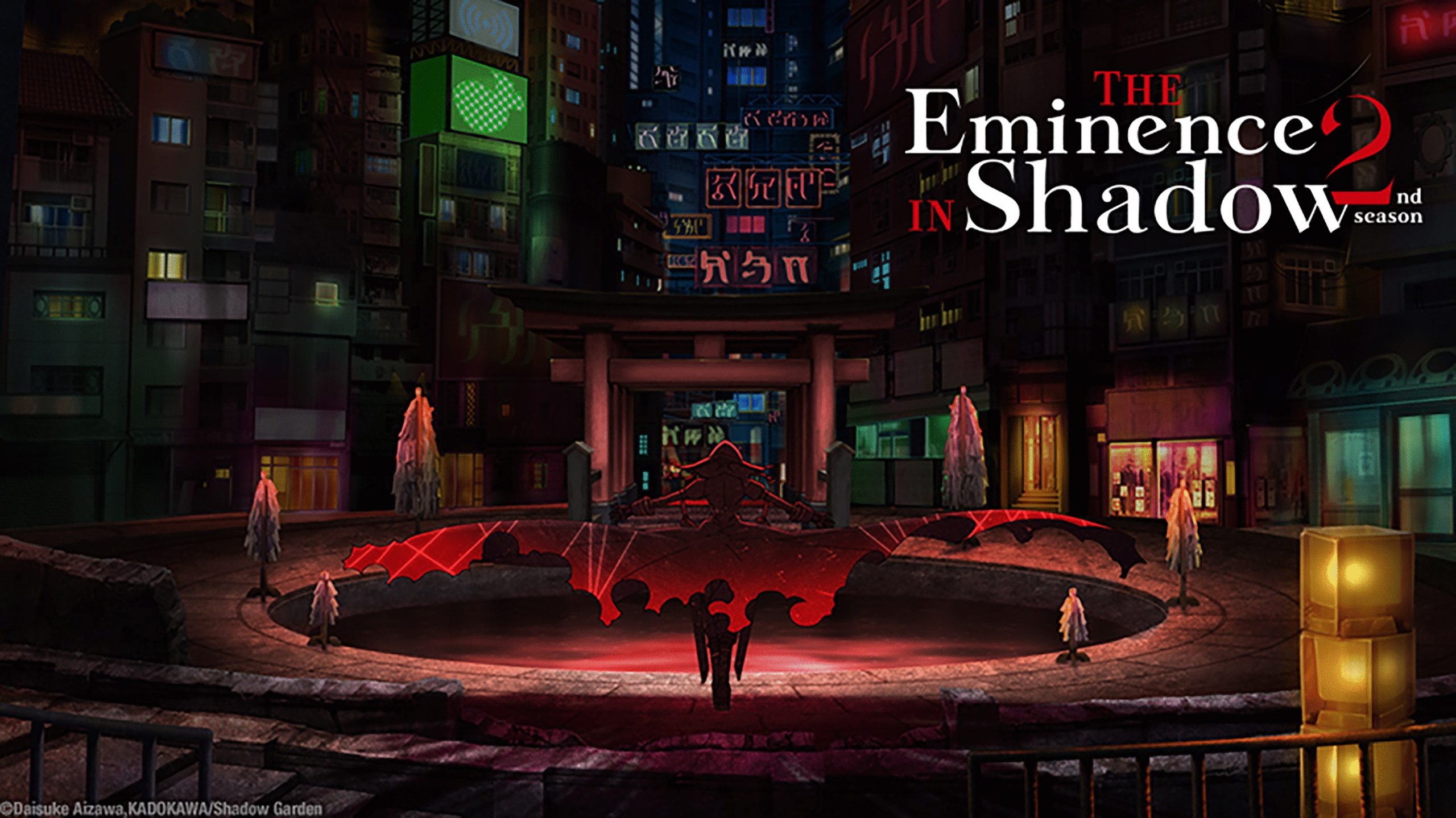 It's becoming more common for anime to become legally available to people overseas the same day the anime debuts in Japan. However, the anime is typically subtitled at first, so people who want to watch it dubbed will need to wait a little longer. That won't be the case, however, with the upcoming season two of The Eminence in Shadow (a.k.a. Kage no Jitsuryokusha ni Naritakute! in Japanese). HIDIVE has said the dub will come out October 4, same as the anime's debut.
It will also consist of a reprising dub cast: Adam Gibbs plays Cid Kageno/Shadow, Christina Kelly plays Alpha, Annie Wild plays Beta, Elissa Cuellar plays Gamma, Raven Troup plays Delta, Ellen Evans plays Epsilon, Dominique Meyer plays Zeta, Genevieve Simmons plays Eta, Liz Arends plays Lambda, Cat Thomas plays Nu, Kalin Coates plays Chi, Skyler Sinclair plays Omega, Christie Guidry plays 665, Dominique Meyer plays 664, Luci Christian plays Claire, Olivia Swasey plays Alexia, Donna Bella Litton plays Rose/666, Patricia Duran plays Iris, Shelley Calene-Black plays Aurora, Brianna Roberts plays Elisabeth, Katelyn Barr plays Mary, Dickie Sanders plays Crimson, Courtney Lomelo plays Yukime, Luis Galindo plays Juggernaut, and Chris Hutchison plays Watchdog.
HIDIVE gave this description for the anime's plot:
Some people just aren't suited to playing the part of the flashy, in-your-face hero or the dastardly, mustache-twirling villain with larger-than-life panache. Instead, they operate in the shadows and pull the strings of society through wit and cleverness. That's the role Cid wants to play when he's transported to another world. Cid spins a yarn or three and becomes the unlikely leader of the underground Shadow Garden organization that fights against a menacing cult (which he totally made up). However, there's a catch even his wild imagination didn't see coming: the cult he concocted actually exists, and they're beyond displeased that his power fantasy just got in the way of their evil plans!
Source: ANN
____
Danica Davidson is the author of the bestselling Manga Art for Beginners with artist Melanie Westin, plus its sequel, Manga Art for Everyone, and the first-of-its-kind manga chalk book Chalk Art Manga, both illustrated by professional Japanese mangaka Rena Saiya. Check out her other comics and books at www.danicadavidson.com.