The Ancient Magus' Bride Season 2 Previewed in New Trailer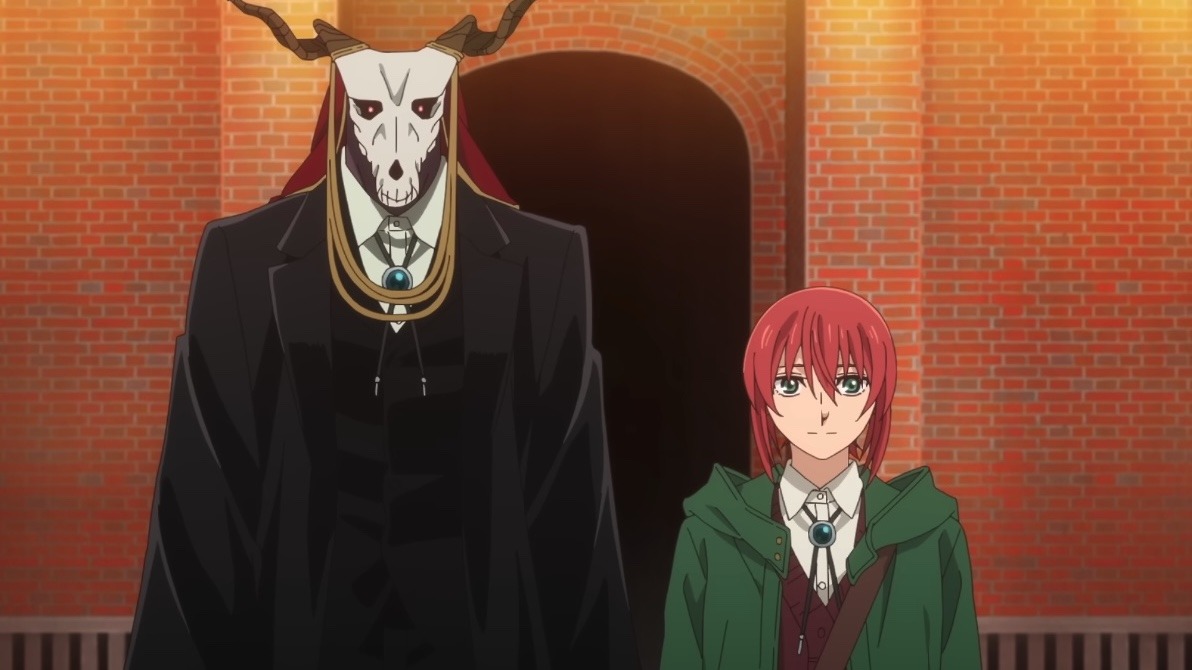 The Ancient Magus' Bride season 2 was first announced back in September, and now we have a new preview to soak in ahead of the anime's April return. There are also a handful of new cast members, so let's check those out before diving into the latest trailer.
New cast members include:
CHARACTER – ACTOR
Lucy Webster – Minami Tsuda
Philomela Sergeant – Maki Kawase
Rian Scrimgeour – Seiichiro Yamashita
Zoe Ivy – Daiki Kobayashi
Veronica Rickenbacker – Reina Ueda
Isaac Farrar – Kotaro Nishiyama
Mikhail Renfred – Satoshi Hino
Alice – Mutsumi Tamura
Here's an overview of the returning staff and cast:
Director: Kazuaki Terasawa

Script: Aya Takaha, Yoko Yonaiyama, Chiaki Nishinaka

Character Design: Hirotaka Kato

Chief Animation Director: Kohei Tokuoka

Color Design: Yuko Kobari

Art Director: Seiki Tamura

Director of Photography: Mayo Suzuki

CGO Director: Katsuaki Miyaji

Special Effects: Chiptune

Editing: Daisuke Imai 

Music: Junichi Matsumoto

Music Production: Flying Dog

Sound Director: Shoji Hata

Sound Effects: Noriko Izumo

Sound Production: Sound Team Don Juan

Animation Production: Studio Kafka
Atsumi Tanezaki as Chise Hatori

Ryota Takeuchi as Elias Ainsworth

Kouki Uchiyama as Ruth

Aya Endo as Silky

Satoshi Hino as Mikhail Renfred

Mutsumi Tamura as Alice
Crunchyroll streams the first season and OADs and describes the series like so:
Hatori Chise has lived a life full of neglect and abuse, devoid of anything resembling love. Far from the warmth of family, she has had her share of troubles and pitfalls. Just when all hope seems lost, a fateful encounter awaits her. When a man with the head of a beast, wielding strange powers, obtains her through a slave auction, Chise's life will never be the same again. The man is a "magus,"a sorcerer of great power, who decides to free Chise from the bonds of captivity. The magus then makes a bold statement: Chise will become his apprentice–and his bride!