TenPuru Anime Bares All in NSFW Creditless Opening Video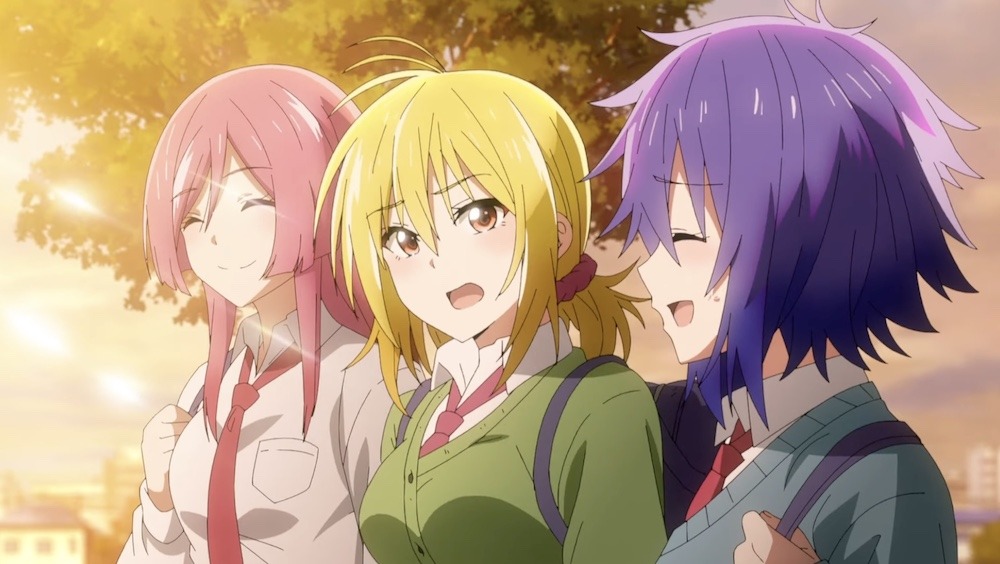 The raunchy fun of the TenPuru: No One Can Live on Loneliness anime has begun, and with it comes creditless versions of the opening and ending theme videos. While you won't find much to hide in the latter, the opening movie has a handful of spicy moments that certainly leave an impression.
Check out the creditless opening, featuring Aimi's "Bonno Paradise" theme song:
And the ending, featuring "Oidemase! Mikadzuki Tera" by Aimi, Yu Serizawa, Nanami Yamashita, Madoka Asahina and Sumire Uesaka as their respective characters.
The TenPuru anime is being made at Gekkō, with Kazuomi Koga of Rent-A-Girlfriend helming the project as director. The task of being in charge of series scripts has gone to Yōhei Kashii, who is known for working on My One-Hit Kill Sister.
As for the cast, Masayuki Akasaka plays Akemitsu Akagami, Aimi plays Yuzuki Aoba, Yū Serizawa plays Tsukuyo Aoba, Nanami Yamashita plays Kurage Aoba, Madoka Asahina plays Mia Christoph, Sumire Uesaka plays Kagura Baldwin, Chiaki Takahashi plays Kiki, and Chika Anzai plays Nyagosuke.
The anime is based on the manga series TenPuru -No One Can Live on Loneliness- by Kimitake Yoshioka, which is published digitally in America by BookWalker Global. BookWalker Global gave this description for the plot:
Akemitsu Akegami was always told by his father that "no one can live alone"…but he's sure determined. After all, his father sure wasn't saying it with the best intentions, and Akemitsu has no desire to become like that creep. But when a chance encounter with a young woman leaves him with thoughts that are all too impure, he decides to do what he must—become a Buddhist monk and renounce worldly ways. But the temple he decides to devote himself to…is full of women? And that same young woman is there, too?? What's a guy to do? A new harem rom-com from Kimitake Yoshioka, illustrator of the hit college-comedy Grand Blue Dreaming!
Source: King Amusement