Tennis Anime Hoshiai no Sora Gets First Promo Video, Visual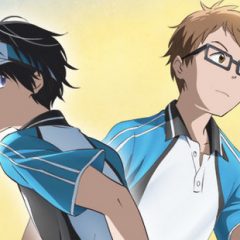 Hoshiai no Sora (Star-Crossing Skies), a new series set to hit screens in 2019, has revealed its first promo video and visual.
The series, which revolves around a middle school soft tennis team on the verge of shutting down, is directed by Kazuki Akane, best known for Escaflowne and Code Geass: Akito the Exiled. Akane is also writing the scripts.
Hoshiai no Sora is being animated at 8-bit, with character designs by Yuichi Takahashi.
For those wondering: soft tennis is a variation on tennis that uses rubber balls instead of the standard yellow ones. It's primarily played in Asian countries. Now you know!
Source: ANN