Swordsmith Forges Ichigo's Sword from Bleach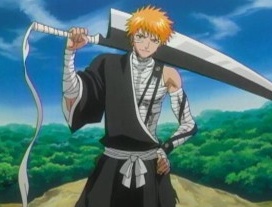 Even if you haven't been following the Man at Arms web series regularly, you may recall a few of swordsmith Tony Swatton's anime and game-related creations. We posted one when he recreated Cloud Strife's Buster Sword from Final Fantasy VII, and a more recent video has him and his crew taking on Ichigo's Zangetsu sword from Bleach.
See how the massive blade was pulled from the world of anime and manga in the full video below.