Studio Trigger's 5th Anniversary Celebrated With Trigger Girls Art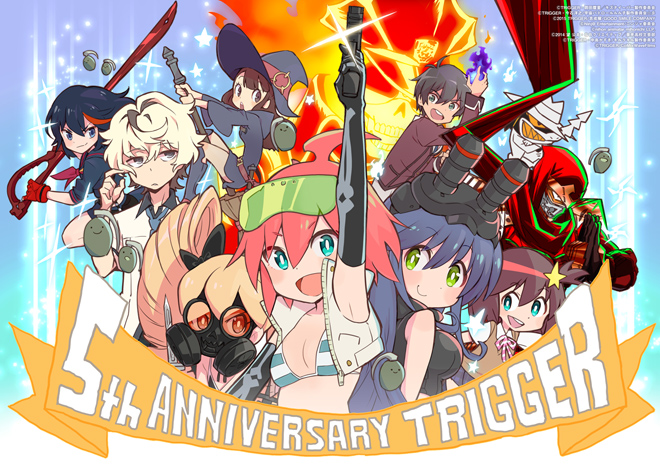 Can you believe Studio Trigger is five years old?
It feels like just yesterday the fledgling studio, founded by a cohort of ex-Studio Gainax geniuses, was putting out the short Little Witch Academia. Five years later, and they've got an impressive filmography, including Kill la Kill, Ninja Slayer and Little Witch Academia 2.
To celebrate the occasion, illustrator magodesu has whipped up a nice piece of art for Trigger's homepage entitled Trigger Girls. Look at it. Just look at it!
Magodesu is an illustrator and manga artist who's currently working on the character designs for the upcoming Trigger show Space Patrol Luluco.
We didn't realize this, by the way, but Trigger has a new illustration based on their works every month on a page called, quite logically, This Month's Illustration.
Here's wishing Trigger another great five and beyond.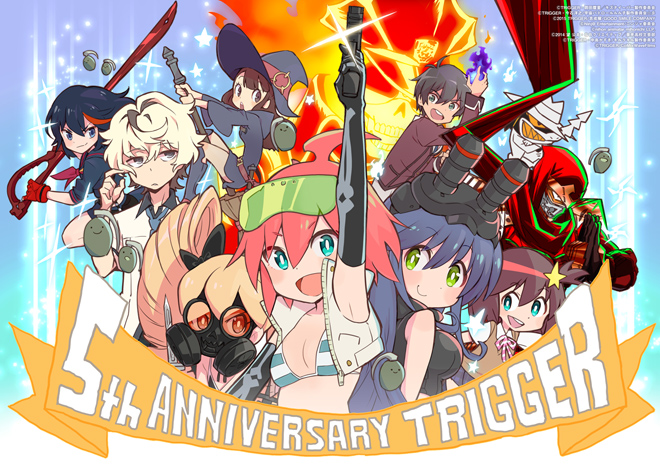 Source: Trigger