Studio Ghibli Reveals More Background to No Face, Spirited Away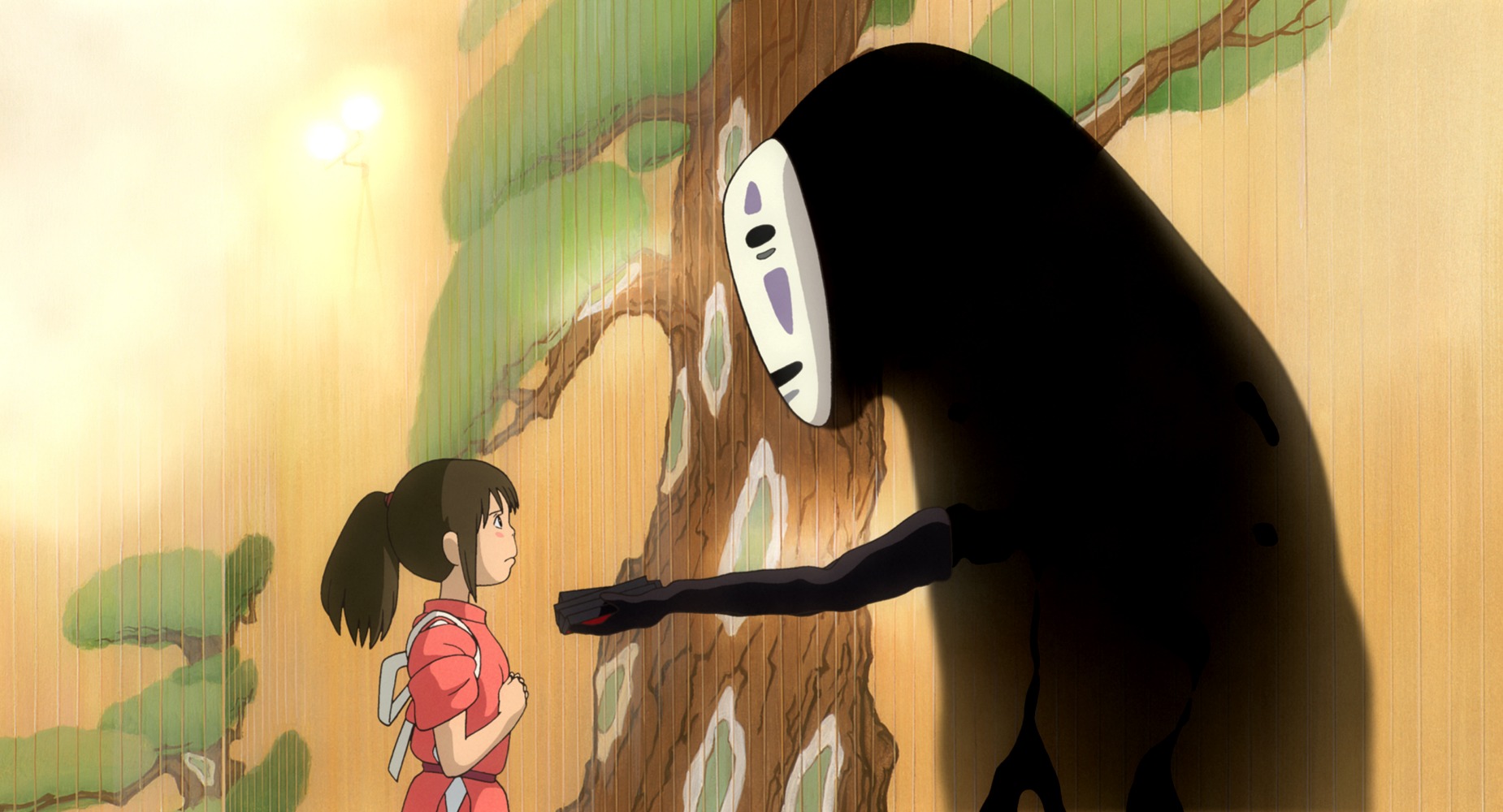 Spirited Away played on Japan's Nippon TV last week, and Studio Ghibli took the opportunity to tweet answers to questions fans sent to them beforehand. Let's take a look at what we learned.
One person asked, "When it was released overseas, what kind of reaction and impressions did Japanese concepts such as Japanese gods and spiriting away have [on foreign audiences]? Also, at the time of production, was it made with overseas reactions in mind?"
Ghibli replied, "Reactions varied from country to country. There were countries where No Face's appearance stole the show and others where it was met with laughter. Miyazaki doesn't make movies with overseas reactions in mind. [Toshio] Suzuki says, 'If Japanese people make things that only Japanese people can make, it will become a global work.'"
There were multiple questions and answers about No Face, including the meaning of the name. Ghibli answered, "At the drawing meeting at that time, Miyazaki said that Yubaba, No Face, and Chihiro each represent 'one face of an individual.' Everyone has good and bad points. I believe he created a character called No Face to symbolize the fact that human beings can't be drawn with just one side to them."
When asked if No Face were a god, Ghibli retorted, "No Face isn't a god, but Miyazaki remarked at the time, 'No Face is inside all of us.'"
Another fan asked if any animals inspired No Face. Ghibli denied this: "'Animals' as such weren't used as a reference, but staff at the time said, 'We felt like we were consolidating the sick parts of people with obsessions that everyone has.'"
And it turns out the bathhouse in the movie owes a lot to Studio Ghibli. A fan asked, "Regarding the bathhouse world, approximately what year was it set in?"
The fan got this reply: "It's modeled on 'Giyofu' buildings that were popular from the end of the Edo period to the beginning of the Meiji era, so it can be interpreted as after that. The actual model, though, is Studio Ghibli. To work at Studio Ghibli, you have to go up to Suzuki on the top floor and say, 'Please let me work' (laughs)."
Source: SoraNews24
____
Danica Davidson is the author of the bestselling Manga Art for Beginners with artist Melanie Westin, and its sequel, Manga Art for Intermediates, with professional Japanese mangaka Rena Saiya. Check out her other comics and books at www.danicadavidson.com.