Akari Akase Goes All Out in Cosplay for My Dress-Up Darling Music Video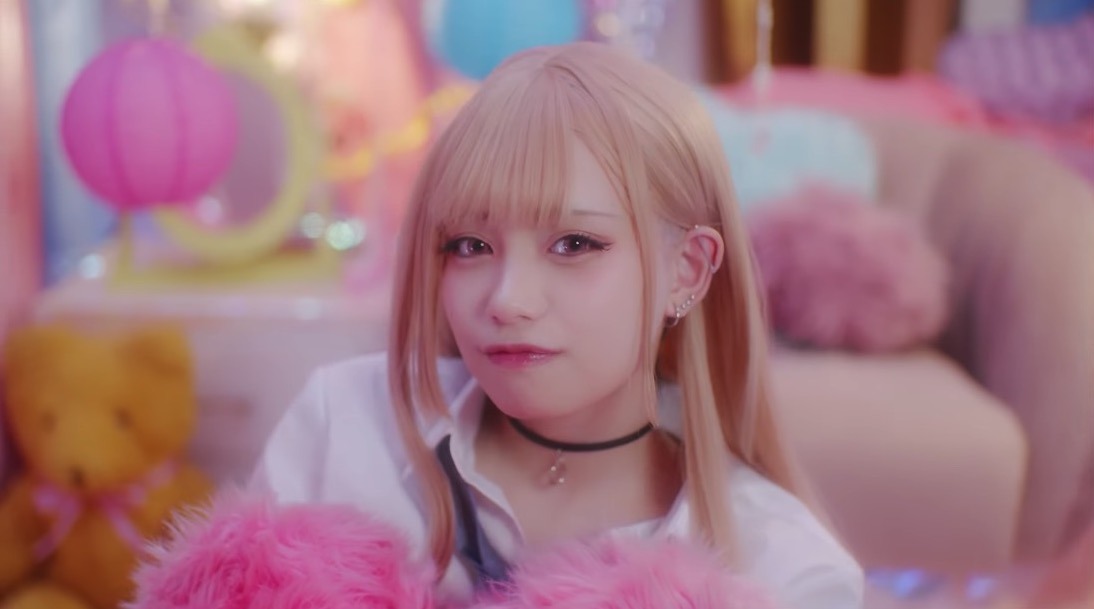 This weekend marked the premiere of cosplay-themed anime My Dress-Up Darling, which is based on Shinichi Fukuda's rom-com manga of the same name. Cosplayer and famous Japanese TikToker Akari Akase made her singer debut with the anime's ending theme, "Koi no Yukue" ("Where does love go?"), and she went all out on cosplay for the song's official music video.
The single is available digitally in Japan, with a CD release to follow on February 23. Watch as Akari Akase dresses up as anime heroine Marin Kitagawa and more in the video below.
Here's the ED as it appears in the anime:
My Dress-Up Darling synopsis:
Wakana Gojo is a high school boy who wants to become a kashirashi–a master craftsman who makes traditional Japanese Hina dolls. Though he's gung-ho about the craft, he knows nothing about the latest trends, and has a hard time fitting in with his class. The popular kids–especially one girl, Marin Kitagawa–seem like they live in a completely different world. That all changes one day, when she shares an unexpected secret with him, and their completely different worlds collide.
Via Crunchyroll