Studio Ghibli Helping Create Nature Reserve in "Totoro's Forest"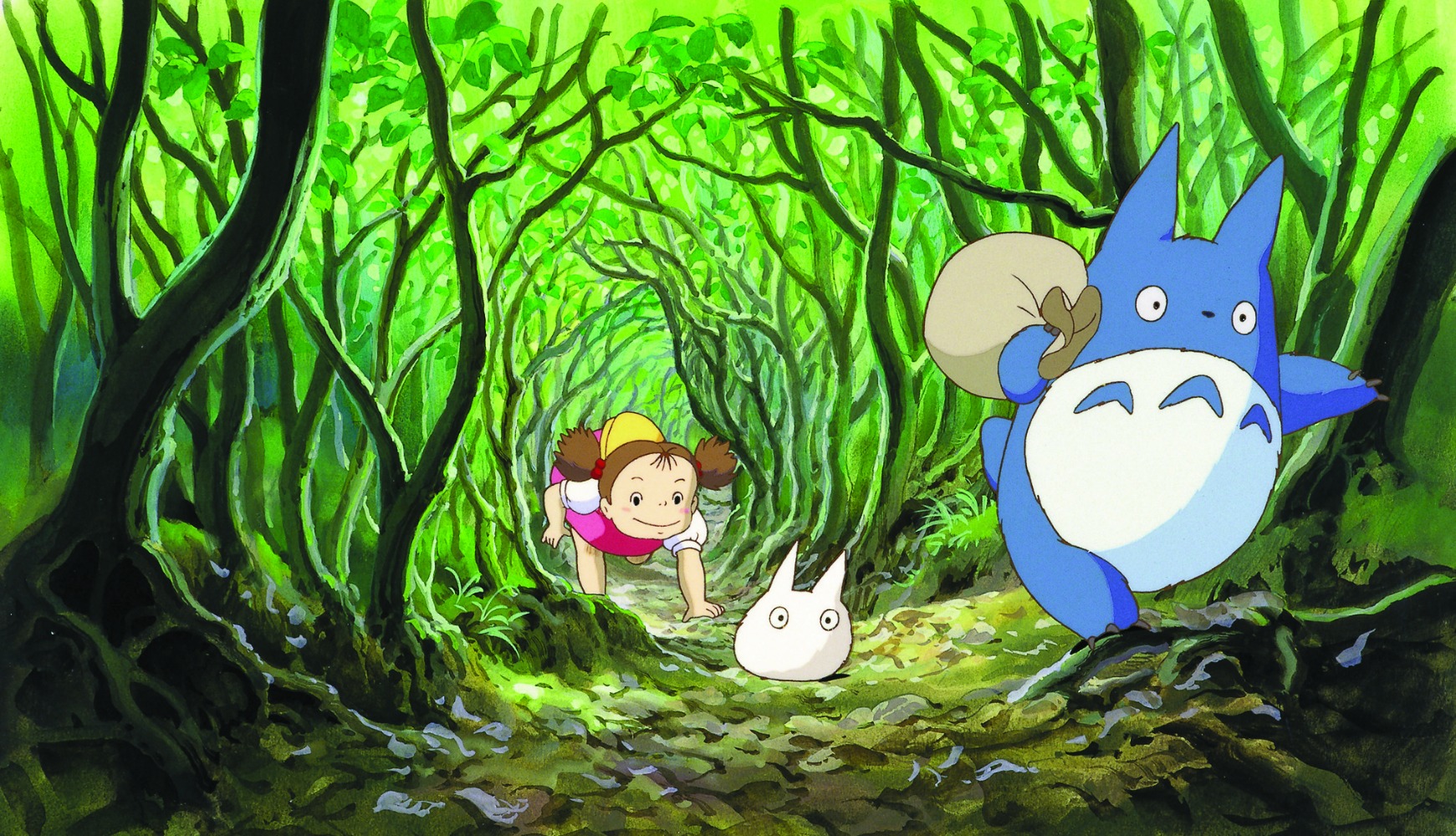 Iconic anime director Hayao Miyazaki has made no secret about his love of nature and his environmentalism, and right now he's working toward making almost nine acres in Kaminoyama into a nature reserve. There's a special connection here, because Miyazaki has said that the Kaminoyama forests inspired the creation of My Neighbor Totoro.
Kaminoyama is an area of Tokorozawa, a town above Tokyo. Miyazaki has claimed residence in this area since 1970, and in 2018, as he strolled through the forest with the mayor, he commented, "This scenery is what gave birth to Totoro. It's important to me, and it's why I live near here."
The forested land, which has about 7,000 trees, is owned by other people, but they are willing to sell their land so that a nature preserve can be made there. In total, the landowners want about 20 million for the acres.
The city will be footing some of the bill, but there's also a crowdfunding operation going on, and Studio Ghibli is personally involved in raising funds as well. For their part, Ghibli is selling off framed reproduction paintings of five background scenes from My Neighbor Totoro. Each paintings costs 25,000 yen, or about $186.53.
GKIDS has licensed My Neighbor Totoro, and gave this description of the movie:
"From the legendary Studio Ghibli, creators of Spirited Away and Ponyo, and Academy Award®-winning director Hayao Miyazaki, comes a classic tale of magic and adventure for the whole family.

When Satsuki and her sister Mei move with their father to a new home in the countryside, they find country life is not as simple as it seems. They soon discover that the house and nearby woods are full of strange and delightful creatures, including a gigantic but gentle forest spirit called Totoro, who can only be seen by children. Totoro and his friends introduce the girls to a series of adventures, including a ride aboard the extraordinary Cat Bus, in this all-ages animated masterpiece featuring the voices of Tim Daly, Lea Salonga, and real-life sisters Dakota and Elle Fanning, in early roles."
What do you think of Hayao Miyazaki and Studio Ghibli being behind a nature reserve in "Totoro's Forest"?
Source: SoraNews24
____
Danica Davidson is the author of the bestselling Manga Art for Beginners with artist Melanie Westin. She is also the author of its upcoming sequel, Manga Art for Everyone, and the first-of-its-kind manga chalk book Chalk Art Manga, both illustrated by professional Japanese mangaka Rena Saiya. Check out her other comics and books at www.danicadavidson.com.