Stuck Home? Have These Anime Tourism Adventures from Your Computer
Anime tourism is an ever-growing industry. Fans journey to the settings of their favorite series for photos, cosplay, and souvenirs. Plus there are concerts, cafés, theme parks, and more. Or, at least, there usually are. Obviously, a lot of us are currently grounded and can't even think about traveling. However, that doesn't mean we can't have some adventures!
We've found five cool virtual tips you can take from the comfort of your Internet browser. From pilgrimages to museum visits, they're all waiting. So where will you go first?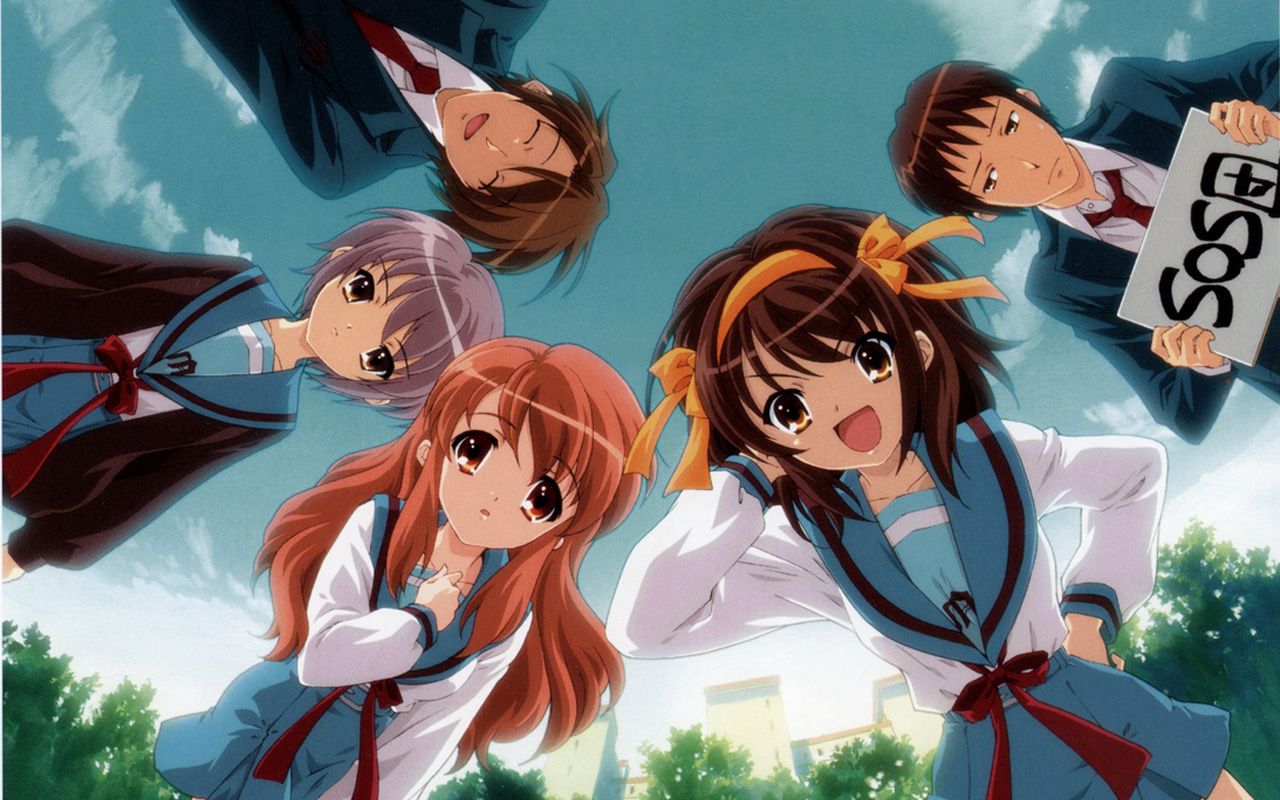 The Melancholy of Haruhi Suzumiya is set in Nishinomiya, as locals and sharp-eyed travelers will have noticed. The show may change place names, but there's plenty of local architecture and geography. It's a great spot for anime tourism, and you can take a virtual trip there now!
YouTuber Rambalac takes 4K videos of their walks around Japan, so you can hitch a ride for some casual sightseeing. Among the channel's videos are this walkabout of Nishinomiya, hitting several familiar sights along the way. It's a good 95 minutes, so kick back and enjoy the ride… and be sure to check out the rest of the channel!
Yeah, we know, the walking Gundam is all the rage now. But if you want to see another cool life-sized Gundam do its thing, there's an opportunity for some vicarious anime tourism waiting.
The title unit of Mobile Suit Gundam Unicorn held pride of place in DiverCity Tokyo Plaza, where it would light up and transform just like it does in the series. A video by YouTuber Nicolas Distefano captures one evening's performance complete with video and projection mapping. (Note: flashing images.) Take in the awesome sight for yourself in the vid!
Tour the Ghibli Museum
The Studio Ghibli Museum is a dream for those in search of anime tourism. The building looks like it's straight out of a Ghibli movie itself, and contains beautiful rooms and hallways to wander. When staff knew they would be closing down for a while, they started posting videos to the museum's official channel.
Now visitors can look inside one of Japan's most popular spots. And the videos keep coming, with everything from behind-the-scenes reports to interviews with Hayao Miyazaki himself. Personally, we like this chill video of a Laputan automaton getting brushies.
Relive the British Museum's Manga Exhibit
Back in 2019, the British Museum hosted a massive exhibit devoted to manga. A hot spot for anime tourism in the U.K., it featured rare and influential manga pages, a central reading hub, video installations, and much more. There was a whole afternoon of enjoyment to be found there. Sadly it's moved on, but you can still see some of it!
The British Museum's official YouTube channel hosted #MangaMonth in conjunction with the exhibit, showing viewers both the event itself and educational vids about the art form. Travel through it for a mini-trip of your own, starting with exhibit curator Nicole Rousmaniere's introductory segment:
Attend a Final Fantasy Concert
Anime tourism doesn't have to be flights to Japan or days at the museums. Sometimes, it can be an evening of music. Concerts pop up for anime and video games with notably good soundtracks… like this one for Final Fantasy X!
German public broadcasting station Westdeutscher Rundfunk Köln hosted an hour-long concert of music from the game. Their own broadcast band, WDR Funkhausorchester, performs the familiar tunes. Settle in for the full performance, courtesy of WDR's YouTube channel:
There are plenty of other sightseeing opportunities waiting for you online until travel opens up again!
---
Otaku USA may earn a small commission on purchases made through links on this article.