Square Enix Aims for "Aggressive" Overseas Expansion in 2019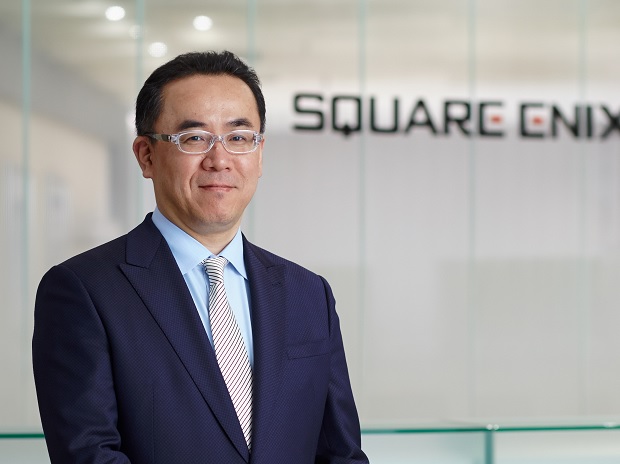 Yosuke Matsuda, big boss over at Square Enix (y'know, the Final Fantasy guys) has released a New Year's greeting in which he sets out three goals for the company in the coming year.
Specifically, Matsuda wants the company to focus on:
The spread and adaptation of technologies: Potential for new services
Rapid adaptation to new platforms
Aggressive expansion in overseas markets
Among those goals, the most innarestin' for Square Enix fans outside Japan is probably the third: aggressive expansion in overseas markets. Aggressive!
Matsuda specifically mentions the "unpredictable" yet potential-filled Chinese market and a plan to "relaunch our dormant Indian subsidiary." But there's plenty of promise for those outside those two markets, too: Matsuda says this all part of the company's "global strategy."
Following is an excerpt from the overseas section of Matsuda's letter. You can read also the whole thing here.
Looking overseas, we first note the unpredictability of future developments in the regulatory landscape for games in China. As though in response to that unpredictability, many Chinese publishers and developers are ramping up efforts at growing their international presence, including by actively engaging in M&A activity and business alliances in regions other than China. We also intend to pursue a global strategy that involves building collaborative and cooperative relationships with them.
Furthermore, we plan to relaunch our dormant Indian subsidiary and pursue the robust expansion of our Indian business. Given India's developing telecommunications and payment infrastructure, we see it as an extremely promising market for entertainment consumption in terms of both the size of its population and its economic power. As we restart our business there this year, we will also have representation from our Japan team on the ground in India.  We will work to ensure a powerful launch and to establish solid underpinnings for our Indian business.
As laid out above, we are likely to see a variety of major changes in the digital content industry and elsewhere in 2019. The fluidity and unpredictability of the situation are all the more reason that there should also be major opportunities. With its imperial throne scheduled to change hands, Japan will ring in a new era in 2019. The entire Square Enix Group will work to ensure that the year is also one of dramatic new progress for us.
How you would like to see Square Enix expand in the coming year?
Source: Crunchyroll