Spottoon Brings Manga-Style Comics Online Like Never Before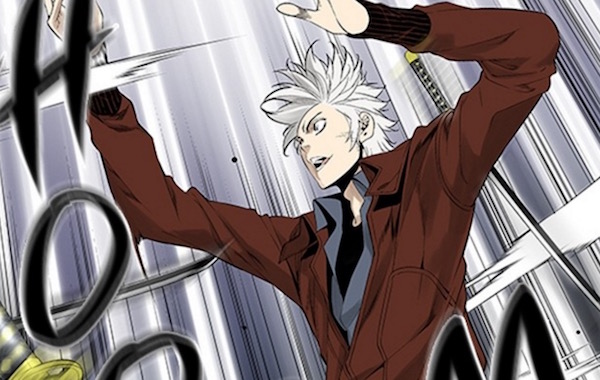 Featured Spotlight:


For the uninitiated, Webtoons are a bold new frontier for online comics, and

is right there at the forefront. Those who have experienced Korean manhwa before know they share many stylistic and genre sensibilities with manga. When combined with the Webtoon format they can truly spread their wings, showing the many possibilities that are introduced when comics are specifically crafted for online presentation.
Take

—an action series written by Jae-Kwon Hyun & Yoon-Sun Park, with illustrations by Ki-Woo Hong—for instance. Manga fans will immediately find themselves at home with the tense action on display, further enhanced through the panel-by-panel Webtoon format. 
Gi-Seun and Hong-Sul's

on the other hand, represents the romance genre in a manner similar to the josei genre of manga. This series tells the tale of Bo-Young, a 28-year-old woman struggling to afford the tuition necessary to finish college. After being dumped by her boyfriend and losing his support, she finally gets a chance to shake up her life… by accepting a position that involves posing as a high school student. Now, if she can just avoid getting caught in the act. 
The insane situation, unique humor, and eye-catching art will all be familiar to manga fans. Like other comics on Spottoon, Back to the Highteen benefits from the specific type of pacing unique to Webtoons. 


taps a similarly comedic vein, with a situation along the lines of some we've seen in manga before. YoungMin Baek's series has its own interesting twists, though, as the delinquent Kang-Bae Choi enters an all-girls school in disguise so he can secretly protect his sister from bullies. 
There's also plenty on Spottoon for fans of shoujo and fantasy manga. Chara's

is a fantasy series that hits all the right buttons, from a leading lady with secret abilities to a forbidden romance that bubbles beneath the surface. 
Manga fans will find a lot to love on Spottoon, whether it's the thrilling action of Chongtak's

the steamy romance of Winter's

or one of the many other compelling comics available. The Webtoon format continues to grow in popularity at a rapid pace, with new innovative storytelling techniques being explored on a regular basis. The best way to keep up with them as they evolve is to

and start reading today.
** This article was sponsored by

**