Singer Utada Hikaru Announces Return To Music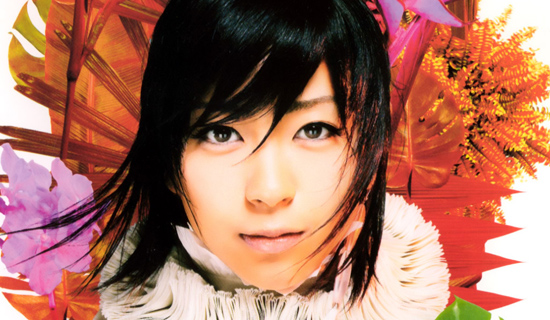 Best-selling J-pop singer/songwriter Utada Hikaru is set to return to the Japanese music scene after a five-year hiatus.
Utada, whose last album, This is the One, was released in 2009, is one of Japan's best-selling artists. Born and raised in the U.S., Utada's debuted in 1998 with Precious, an English-language album. Her 1999 Japanese-language debut, First Love, remains the highest-selling Japanese album of all time.
Utada's return to the industry will be marked by the release of two songs: "Hanataba wo Kimi ni," the opening theme song for morning drama series Toto Nee-chan, and the as-yet-untitled ending theme for news program News Zero. Both songs will debut April 4.
To celebrate her return, a website entitled NEW-TURN Project features sakura pedals that float across the screen whenever someone tweets with the hashtag #おかえりHIKKI (welcome back, Hikaru!).
Utada is well known to anime and video game fans for songs featured the Kingdom Hearts RPG series and Evangelion reboot films.
It had previously been speculated Utada's return to music might be tied to the fourth Evangelion reboot film. During her hiatus, she provided the ending theme for Evangelion 3.0, entitled "Sakura Nagashi."
Source: Arama!Japan