Silver Guardian Anime Lined Up for April 1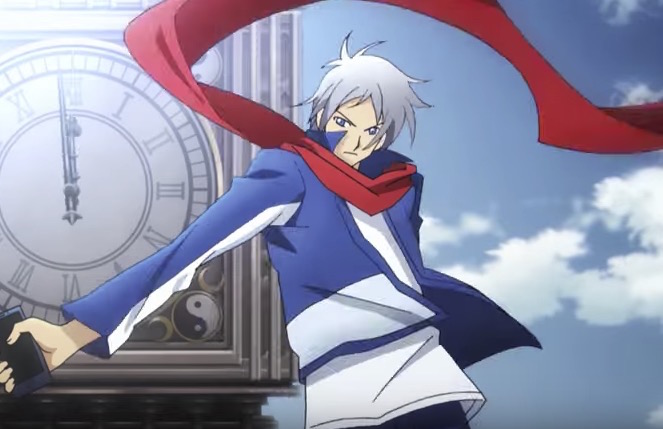 Production studio Emon's The Silver Guardian anime got some new details thanks to an update on the official website. The series is set to premiere on Tokyo MX in Japan on April 1, and more information was added for the anime's cast and staff members. 
The Silver Guardian is based on a Chinese webcomic, and Masahiko Ohkura (Yukikaze, Blue Drop) will be helming the adaptation at Haoliners Emon. Ohkura is also in charge of series composition along with Kiddy Grade's Hidefumi Kimura, character designs and chief animation direction come courtesy of Phantom ~Requiem for the Phantom~'s Yoshiaki Tsubata, and music is being handled by Kingdom's Minako Seki. 
Jun Fukuyama and Yuka Saitou lead the cast as Riku Sui Gin and Riku Lei, respectively. You can see both of their designs below.
Riku Sui Gin is on the left, and Riku Lei is on the right:
And here's a new visual: 
A promo from last April: 
Emon's synopsis of the webcomic's story, via ANN:
Sui Gin may be poor, but he is one of the best online video game players. This identity however, is unknown to all except for RikuLei, Sui Gin's classmate. She delivers a mysterious mobile device to Sui Gin but before being able to explain herself, RikuLei is kidnapped and Sui Gin unwittingly finds himself wrapped up in series of problematic circumstances. Searching for a way to save her, he accidentally activates the device allowing him to dive into a new Virtual game-world.
Source: Anime!Anime! via Anime News Network