Showtime! Anime About Children's Idol and Forbidden Love Coming This Fall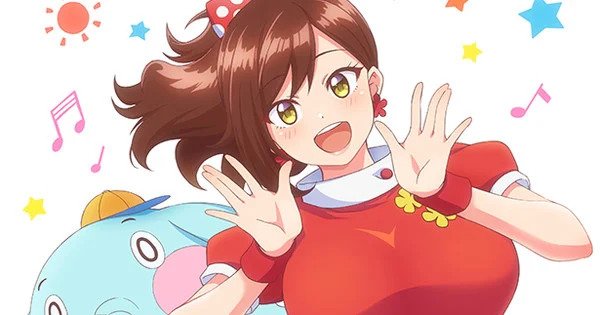 Suiseisha says that its manga Showtime! ~Minami O-jō-san Datte H Shitai (translated provocatively as I Want to Have Sex With Minami Even If She's a Songstress) is getting an anime adaptation. The anime has a slightly different but still provocative title: Showtime! ~Uta no O-jō-san Datte Shitai (translated as I Want to Do It, Even If She's a Songstress).
The original manga was created by Mai Kirikiri and its ComicFesta Anime series adaptation will become available both online and on Japanese TV early in October.
The story follows widower Shōji Fujimoto who is raising his daughter alone and who aims at becoming a picture book writer. He meets idol Minami Takasaki, who works for the kids' program O-jō-san to Uta-ou! (translated as Let's Sing Along With Our Songstress!). The relationship between the two of them is forbidden because Takasaki has to keep a clean image as a children's idol.
Part of the cast has been revealed: Rikka Kitami plays Minami Takasaki, Hasshinsen plays Shōji Fujimoto, Airi Akatsuki plays his daughter Kana Fujimoto, Kanade Shirakami plays Kazuhiro O-nii-san, and Alice Sakurai plays Pao-tan.
Directing and scripting are being done by Saburou Miura, who previously worked on My Matchmaking Partner is a Student, An Aggressive Troublemaker. LAZZ, meanwhile, is the chief director for animation, and the task of character designing goes to Kenichi Hamazaki. The art design is being taken care of by Mame and Kanade Sakaguchi, with Mame additionally working as art director. The compositing director of photography is Mito Kanda, who has also worked on Vampire Knight.
The anime is being produced by Picante Circus, and Studio Mausu is also involved, with Hisayoshi Hirasawa is the sound director.
The original manga has not been licensed in America. Over in Japan, the manga will get its first print edition in September.
Source: ANN
____
Danica Davidson is the author of the bestselling Manga Art for Beginners with artist Melanie Westin, and its sequel, Manga Art for Intermediates, with professional Japanese mangaka Rena Saiya. Check out her other comics and books at www.danicadavidson.com.