Shadows Attack When Monochrome Factor Hits Home Video
Featured Spotlight:

You never know when a secret society and the hidden world surrounding it could make themselves known right before your very eyes. Akira Nikaidou was an everyday high school slacker until he found out about the Shadow World, and it's about to collide with our own when the Monochrome Factor Complete Collection hits DVD on October 16.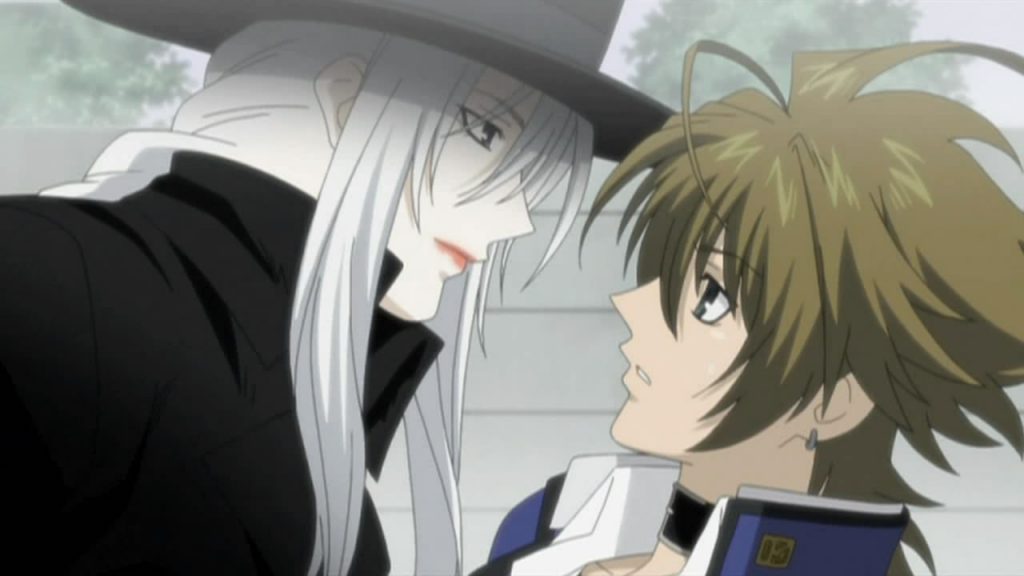 Everything seems pretty hunky dory for Akira until he, his friend Kengo, and sexy school prefect Aya find themselves under attack by a mysterious shadow monster known as a Kokuchi. The plot thickens further when a shadowless stranger named Shirogane approaches Akira and asks him to become a Shin, which is essentially a creature from the Shadow World tasked with hunting down the Kokuchi menace.
Despite his lack of a shadow, something seems decidedly shady about Shirogane, and his actions confound Akira even further as he hints at his own personal agenda that involves getting uniquely friendly with Akira. Thankfully, he's not the only one in his group that can see Shirogane and the Shin, but will the trio be able to band together effectively enough to restore balance between our world and the Shadow World beyond?
Based on the manga by Kairi Sorano—which ran in Japan from 2004 to 2011—the Monochrome Factor anime has Yuu Kou (Loveless, Uta no Prince-sama – Maji Love 1000%) as director, with Yuji Kawahara (Loveless, The Familiar of Zero: Knight of the Twin Moons) on series composition at anime studio A.C.G.T. (Freezing, Human Crossing). The Complete Collection launches next Tuesday, and you can go ahead and pre-order your copy today.
** This article was sponsored by Maiden Japan
**