Seven Seas Adds Miss Kobayashi's Dragon Maid Manga and More
Seven Seas brought its 10 Days of Licensing to a fittingly loaded end over the last couple days, with four more licenses joining the publisher's growing stable of manga offerings. The final four licenses include a new shoujo-style illustrated edition of Jane Austen's classic Pride and Prejudice, Land of the Rising Dead: A Tokyo School Girl's Guide to Surviving the Zombie Apocalypse, Coolkyoushinja's manga Miss Kobayashi's Dragon Maid, and Kodama Naoko's yuri manga NTR: Netsuzou Trap. 
Pride and Prejudice features Austen's original text along with over 120 black-and-white full-page and spot illustrations by Shiei (Amazing Agent Luna), as well as four full-color single-page pin-ups and a complete wrap-around full-color cover. It's due out on December 20, 2016. 
Synopsis:
Elizabeth Bennett is the second of five daughters in her tight-knit English family. When the wealthy and sociable bachelor Mr. Bingley moves into town, Elizabeth's Mother sees a fresh opportunity to find her daughters a respectable and supportive husband. Sharp-tongued and smart-witted, Elizabeth doesn't share her family's enthusiasm, a sentiment only furthered by the arrival of Mr. Bingley's incorrigible friend, Mr. Darcy.
Land of the Rising Dead: A Tokyo School Girl's Guide to Surviving the Zombie Apocalypse is due out in a single large-trim edition on October 11, 2016.
Synopsis:
Land of the Rising Dead: A Tokyo School Girl's Guide to Surviving the Zombie Apocalypse is a survival guide told from the perspective of four Tokyo school girls as they learn to live through a zombie infestation. From the basics of zombie knowledge, to detailed location-specific plans, join our four plucky heroines in this manga-styled manual, whether in class, at the mall, or out on the streets of Tokyo.
The first volume of Miss Kobayashi's Dragon Maid will hit stores on October 18, 2016.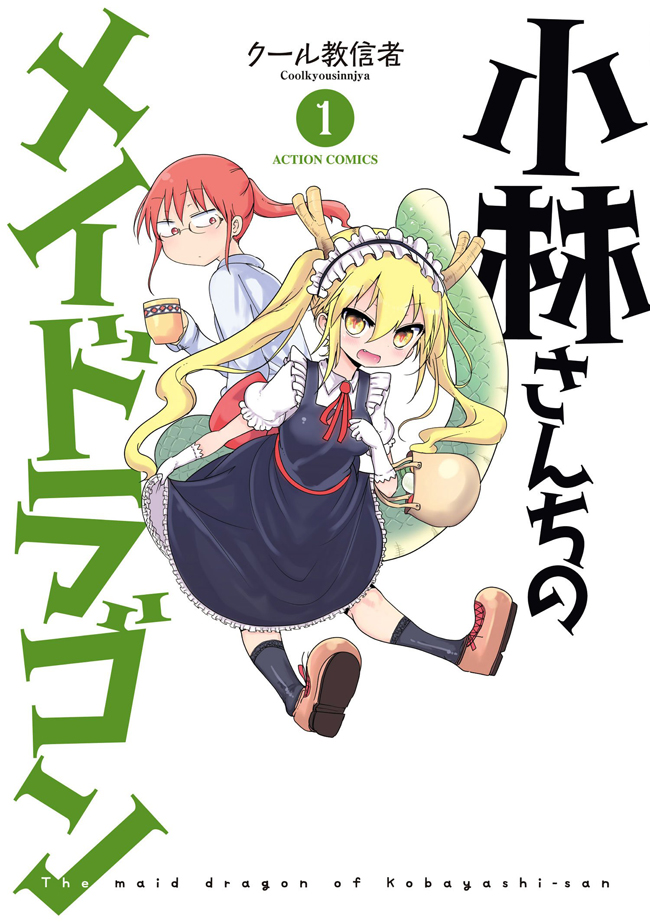 Synopsis:
Miss Kobayashi is your average office worker who lives a boring life, alone in her small apartment–until she saves the life of a female dragon in distress. The dragon, named Tohru, has the ability to magically transform into an adorable human girl (albeit with horns and a long tail!), who will do anything to pay off her debt of gratitude, whether Miss Kobayashi likes it or not. With a very persistent and amorous dragon as a roommate, nothing comes easy, and Miss Kobayashi's normal life is about to go off the deep end!
The first volume of the large trim size NTR: Netsuzou Trap will be available on September 20, 2016.
Synopsis:
Yuma and Hotaru have been friends since childhood. It is only natural that when Yuma is nervous about her new boyfriend, she asks Hotaru and her boyfriend along for a double date. But when Hotaru offers herself to Yuma as "practice", both girls realize that they're more interested in each other than they are in their own boyfriends. With boyfriends in the foreground but a secret, passionate tryst in the background, will Yuma and Hotaru try to forget what happened between them or have they fallen into a trap of true love and betrayal?