Sekiro Side Story Is a Sinister Manga Based on the Hit Video Game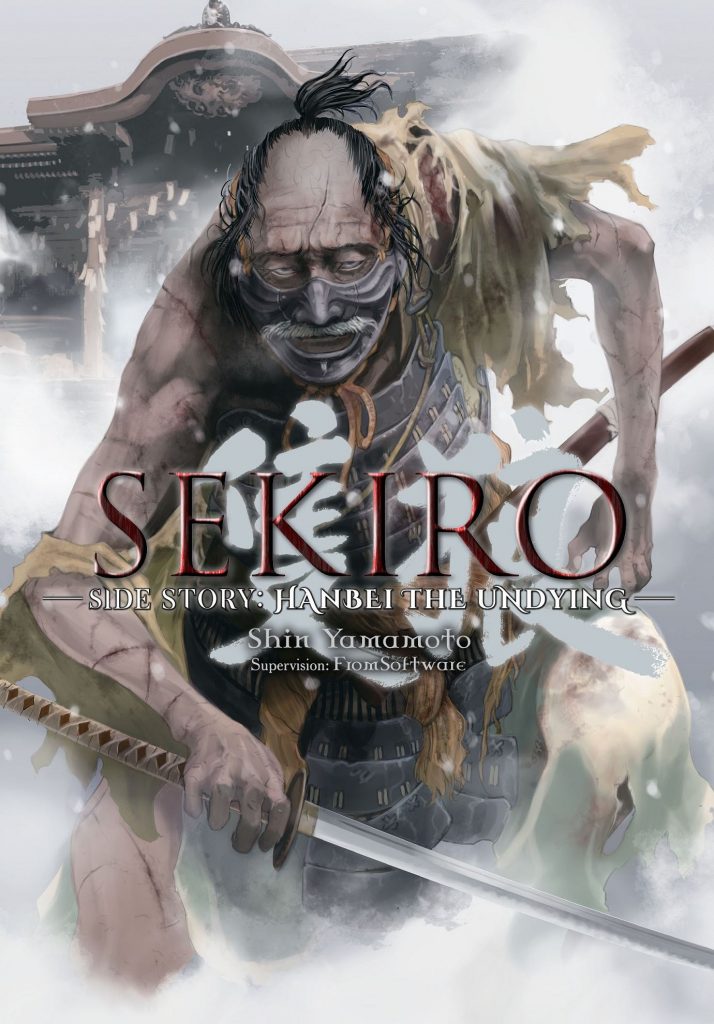 Sekiro: Shadows Die Twice was one of the most successful video games of 2019. So, in 2020, we have the manga Sekiro Side Story: Hanbei the Undying.
The manga opens with war and power-hungry leaders in the Sengoku Period of Japan. If you look at the real history of Japan at this time, it is one of much fighting and bloodshed, but the story here is fictionalized. Isshan Ashina is a warlord creating a new clan, and after defeating the opposing general, he demands a soldier from the losing side commit Seppuku. The soldier replies, "That I cannot do." So Isshan Ashina cuts the man down himself and leaves the body there. But the soldier's hand continues to move . . . he's still alive.
Hanbei has a curse (or some would say a blessing) that he can't die. As he walks near a village years later, looking like a frail old man with a sword, a young man tells him to leave the village. When Hanbei doesn't, the young man cuts into him, and is shocked when Hanbei just keeps on going. The village is having a series of troubles, including people from it disappearing when they go into the nearby woods. Hanbei just might be the person they need to help them.
As something based on a video game, it will probably be of most interest to people who are already fans of Sekiro. The time jumps around a bit in the manga, which is confusing at parts. The art works well for the story, giving it a very sinister cast. It has a dark feeling, almost claustrophobic at times, which fits well with the fighting and war in the story. There are a fair amount of action sequences, and the cruelty of humanity is often on display. As one character notes, "Power is everything. Even if one or two hundred years pass and power is no longer measured in sword skill . . . .the fact that the world is designed so that whoever has power can take what they want will not change!"
Story & Art: Shin Yamamoto
Supervision: FromSoftware
Publisher: Yen Press
_____
Danica Davidson is the author of the bestselling Manga Art for Beginners with artist Melanie Westin, and its sequel, Manga Art for Intermediates, with professional Japanese mangaka Rena Saiya. Her website is www.danicadavidson.com.