See the First Eight Minutes of Gundam: The Origin Episode 2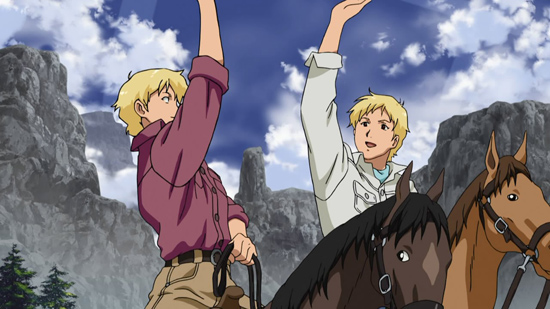 Can't wait to see the second episode of Mobile Suit Gundam: The Origin? Well, the wait is over.
Uh, for the first eight minutes, anyway.
The official Gundam YouTube channel is giving Gundam fans a peek at the beginning of the new episode, entitled "Artesia's Sorrow," in both English-subtitled and dubbed form.
The episode, which takes place in U.C. 0071, will be released in Japanese theaters October 31. It will also be available in streaming format for $6.99 the same day.
"Artesia's Sorrow" is directed by Nana Harada, who has previously directed episodes of Gundam Wing and Endless Waltz.
Here's the English dub version:
Here's the Japanese version (press the "CC" button for subtitles):
Source: ANN