School-Live! Film Gets New Zombie-Filled Trailer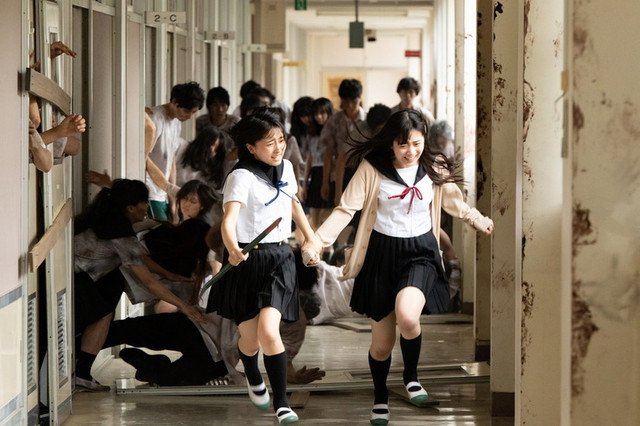 If you've been reading OUSA long enough, you know we're pretty skeptical about the quality of live-action adaptations. There are some manga and anime, though, that lend themselves better to these kinds of films than others—and the zombie genre has produced some good results in the past.
That's why we're cautiously optimistic about the live-action version of School-Live! (Gakko Gurashi), which hits theaters in Japan January 25.
Adapted from the manga of the same name (which got an anime series back in 2015, the film concerns a group of girls in the School Living Club, whose main activity is staying alive in a zombie-infested school.
The new trailer for the live-action film basically eschews any of that plot stuff, though, and just shows a bunch of high school zombie action. The tagline on the poster and in the trailer reads: "until yesterday, our friends, teachers… everyone was human."
The film is directed by Issei Shibata (Riaru Onigokko). Here's how Yen Press describes the original manga:
Meet the members of the School Living Club! There's the shovel-loving(?) Kurumi Ebisuzawa, the big-sister figure Yuuri Wakasa, club advisor Megumi Sakura, and last but not least, the ever-optimistic Yuki Takeya. The School Living Club is just your average after-school organization where the girls hang out, have fun…and live at school as the sole survivors of a zombie apocalypse. NBD.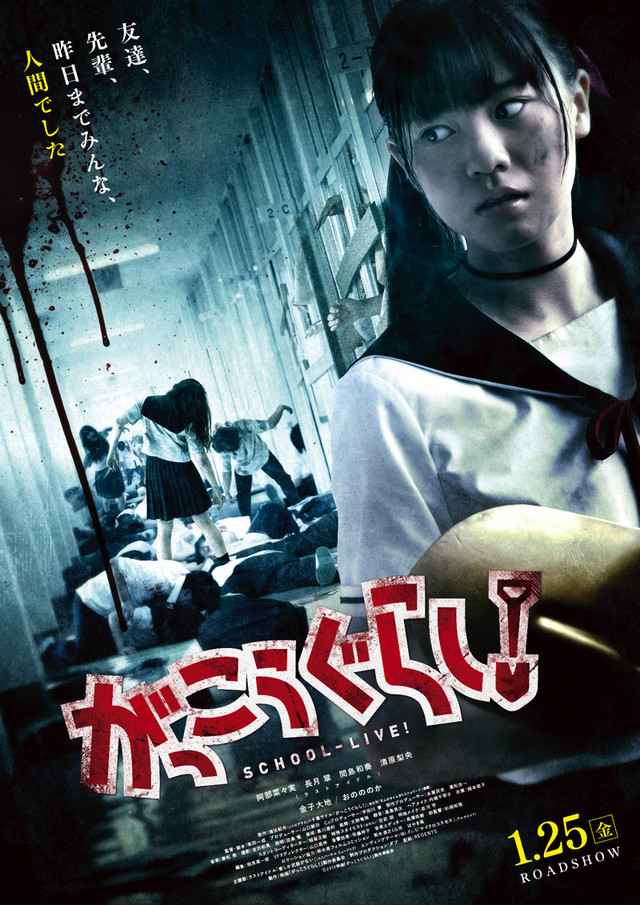 Source: Crunch the Roll