SAND LAND Game Dev Diary Explores Dungeons and Subquests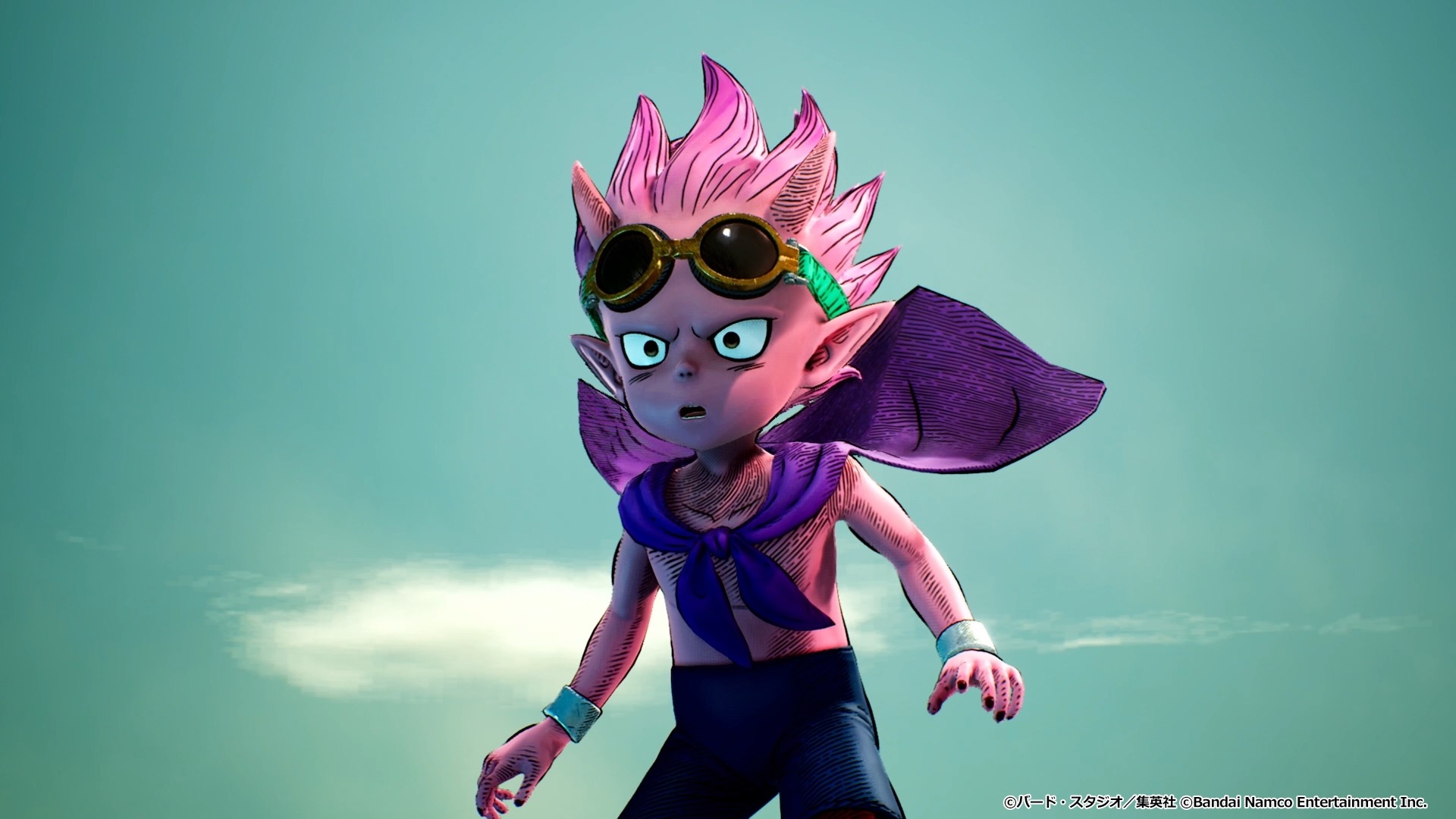 Last month we got a peek at the English dub for the SAND LAND game, and now we have a deeper dive behind the scenes. The latest look comes in the form of a dev diary, this time exploring the game's dungeons and subquests. 
Here's how Bandai Namco Entertainment sums up the game:
Dive into a desert world where both humans and demons suffer from an extreme water shortage. Play as and watch the Fiend Prince, Beelzebub, Sheriff Rao, and demon Thief set off on an adventure in search of a Legendary Spring hidden in the desert. Introducing himself as a "super evil fiend", Beelzebub has a pure heart like a little boy but has superhuman strength and telepathic abilities. Rao, a small-town sheriff, seeks the aid of demons to save all of Sand Land from the water shortage. Thief, a wise old demon with thieving abilities also accompanies Beelzebub and Rao on their adventure.
Playing as Beelzebub, players will be able to explore a vast world accompanied by his unlikely group of demons and humans. Whether roaming in various vehicles, or traveling by foot, players will encounter dangers as well as helpful characters they meet in the vast desert while uncovering SAND LAND's many secrets. Vehicular and character combat is a big part of the action in the game. Players will have access to a variety of vehicles that they can customize and equip with loadouts to traverse the desert, overcome obstacles, and take on a diverse assortment of mighty foes.
Akira Toriyama's SAND LAND manga was first serialized in 2000. It inspired an anime film that opened in Japan on August 18, and it's also coming out worldwide in episodic form. 
VIZ Media publishes the manga in English and describes it like so:
In the far future, war has destroyed the entire Earth, leaving only a barren wasteland where the supply of water is controlled by the greedy king. In search of a long-lost lake, Sheriff Rao asked the king of the demons for help…and got the king's son, Beelzebub, and his assistant, Thief. Together the unlikely trio sets off across the desert, facing dragons, bandits and the deadliest foe of all… the King's army itself! It's travel adventure and tank action in this new story from Akira Toriyama, the creator of Dragon Ball Z!
Source: Press release