Saban's Glitter Force Teams Up with Pop Group Blush
Saban's English localization of the Smile PreCure! anime hits Netflix on December 18, and they're bringing all-girl pop group Blush along for the ride. Blush will provide the theme song, as well as additional tracks that will be featured in music videos throughout the 20-episode first season.
Blush was formed in 2010, and its members include Angeli Flores from the Philippines, Natsuko "Nacho" Danjo from Japan, Alisha Budhrani from India, Victoria "Queen V" Chan from China and Nikita Vecino from the Philippines. Digital versions of Blush's Glitter Force songs will hit iTunes and Amazon in 2016.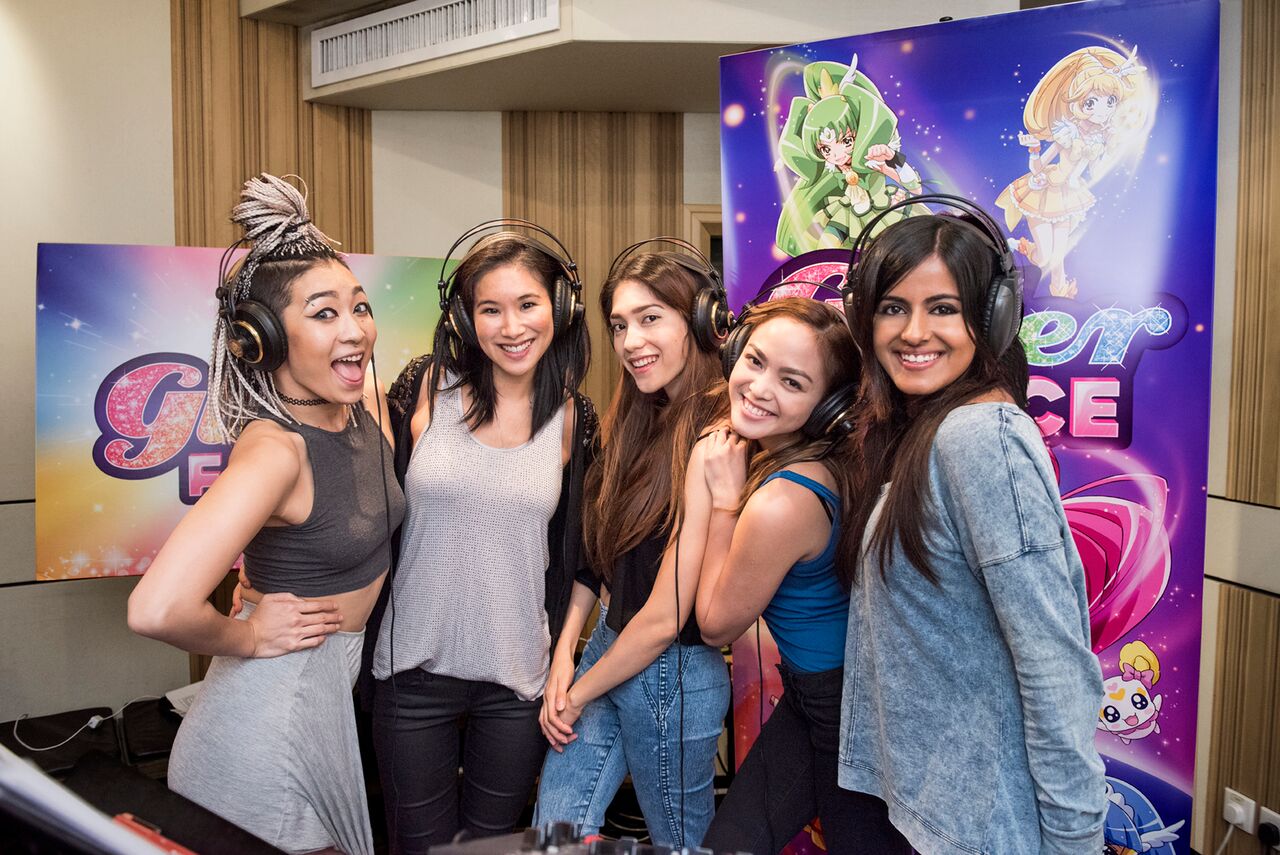 Here's a behind-the-scenes video of their recording session: